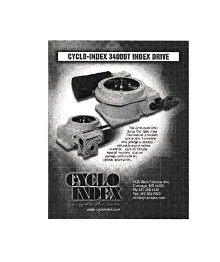 3400 Series Dial Table Index Drive Package is a rotary dial indexer that is offered with an array of standard motions. Package includes indexer, worm drive reducer, 1/3 hp dc motor and controller, and cam and limit switch assembly for cycle-on-demand capability. Unit features 1.75 in. dia center through-hole for power or signal apparatus, as well as variable speed controller. Accessories include...
Read More »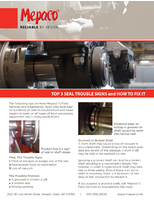 If ignored, broken seals can lead to a loss in production and equipment shut down. For more information on seals and seal repairs, download now.
Read More »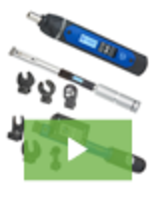 Sturtevant Richmont's torque tools help customers cut rework and warranty costs while increasing throughput.
Read More »