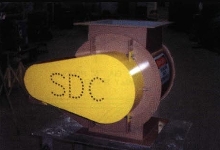 Flexible tip rotary airlock provides air seal in dust collection and pneumatic conveying applications. It allows larger particles to pass through valve while maintaining air seal. The unit is suited for wood and other fibrous dust applications. Valve has reinforced rubber vane tips, stiffened housing, and roller chain drive with heavy duty gear reducer and standard TEFC motor.
Read More »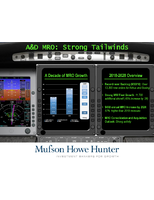 Check out this overview of the Maintenance, Repair and Operations (MRO) segment of the Aerospace and Defense (A&D) industry along with the factors impacting its continued growth.
Read More »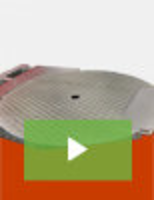 Are you in need of safer, more efficient transportation equipment? Do you feel like your delivery equipment could really use an upgrade? Check out this video, and learn about Halo Ramp Company's patented safety platforms, and how they help you bypass your trickiest delivery challenges.
Read More »