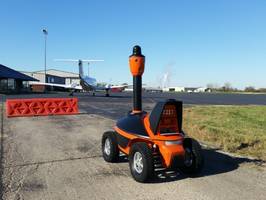 PALO ALTO, Calif., Dec. 1, 2016 - SMP Robotics (http://smprobotics.com), a manufacturer of autonomous mobile robots, announced today that its S5 Security Robot has won two contests of the ISC East, Northeast's largest physical security trade show that took place on November 16-17, 2016 at the Javits Center North in New York City. Encompassing everything from Video Surveillance and Access...
Read More »
Created to prevent deficiencies that exist when compounding with needles and syringes, Equashield® Pro Robot prevents escape of hazardous drug via leakage, aerosol and vapor. With dose verification software, system reduces occurrences of medication dosage and identification of errors in hospitals. Protecting health care workers from compounding stage all way through administration of these drugs...
Read More »
Smart lighting manufacturer meets smart, collaborative robot to make assembly 1200 percent faster BOSTON, Nov. 15, 2016  - Deco Lighting, a leading green lighting technology manufacturer, is planning to deploy Rethink Robotics' high-performance Sawyer robots to reduce production time with precision sub-assembly on each line. By introducing Sawyer into this process, Deco Lighting hopes to...
Read More »
1.|Robots to the Rescue|1 1.1.|Not Enough Technical Labor|1 1.2.|Easy Learners|1 1.3.|Low Cost of an Automated Cell|1 1.4.|Accuracy|1 1.5.|Safety|1 1.6.|Speed & Efficiency|1 1.7.|Easy and Inexpensive Customization|2 1.8.|Energy Savings|2 2.|Robot Uses|2 3.|Robot Sales|3 4.|About AIM and Fanuc Automation|3 5.|Graphs| 5.1.|Shipments - Units|3
Read More »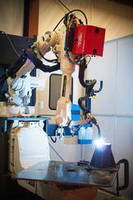 Featuring both laser powder and laser hot-wire process, Robotic Metal Additive Manufacturing System will help move metal additive manufacturing out of traditional, small-area, bed-built processes and expand build envelopes for robotically printing metal parts. System is suited for producing titanium aerospace parts and low-volume, complex parts to replace design-constrained castings in...
Read More »
NEWPORT NEWS, Va. - Faurecia, global leader of seat frames and mechanisms, emissions control technologies and vehicle interiors will work with Swisslog Warehouse Distribution Solutions (WDS) to make its new facility Industry 4.0 ready. Applying intralogistics principles to the automotive manufacturing industry Faurecia retained Swisslog to apply intralogistics expertise to the automation and...
Read More »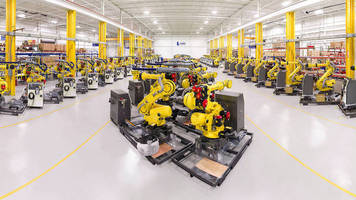 LEONI Engineering Products Services, Inc. (Lake Orion, Mich.), with global headquarters in Nuremberg, Germany, will celebrate the company's heritage, its focus on automation technology, and German beer-making during an Oktoberfest-styled event on September 29, 2016. LAKE ORION, MI – LEONI Engineering Products & Services, Inc. (LEONI EPS), part of Nuremberg-based LEONI AG and one of North...
Read More »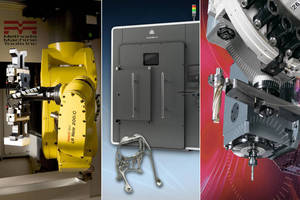 3D Printing, Automation and Full Range of Innovative Machining Solutions Embody the Future of Manufacturing. Sudbury, MA, U.S.A. – Methods Machine Tools, Inc., a leading supplier of innovative precision machine tools, 3D printing technology, automation and accessories, has announced they will demonstrate a wide range of the latest developments in manufacturing technology in Booth S-9119 at IMTS...
Read More »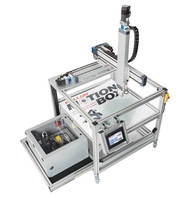 Visit Rollon at in the East Building at booth E-4528 Hackettstown, NJ - Rollon Corporation will be demonstrating its pre-engineered cartesian robot system, Motion Box, at this year's IMTS. Designed to deliver users six different motion profiles that can be set-up and running in a couple of hours, Motion Box includes everything from the human-machine interface (HMI) on one side to the output...
Read More »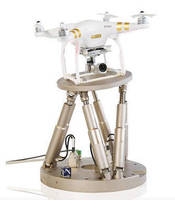 Deriving 6-axis movement from actuators placed in parallel between top and bottom platform, Hexapods comes in sizes with bases from 100 mm to 1 m, different stiffness configurations, and load capacities from 2–1,000+ kg. Each 6 DOF motion system, providing dynamic motion and sub-micrometer position resolution, is CIPA certified for 6-axis image stabilization capabilities of cameras. Software...
Read More »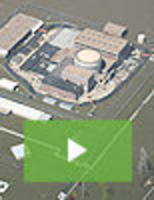 Aqua Dam is the ultimate solution for large-scale water control projects. It combines lightweight, large size, and portability all in one innovative product. To learn more about the uses, and applications of Aqua Dam, or to see it in action, check out our new video to get all the details.
Read More »