Milan, September 23rd, 2008 - To complement the launch of CasaLight Xtreme(TM) fiber and the Verticasa(TM) MDU cabling system in North America, Prysmian is releasing and developing a range of connectivity accessories specifically designed for North American MDU applications. Collectively, these MDU connectivity accessories will be promoted by Prysmian under the new CasaLink(TM) system brand name....
Read More »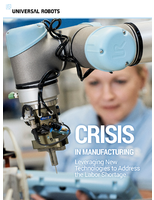 To learn more about collaborative technology solutions for your business and how Universal Robots can help, download this white paper now.
Read More »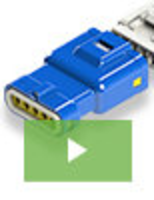 EDAC's new line of IP67 waterproof plug and socket connectors represent the cutting edge of waterproof connection technology. Part of the 560 and 572 series of connectors, they utilize innovative design concepts to deliver a level of performance and value that is unmatched in the industry. See our video to learn more.
Read More »