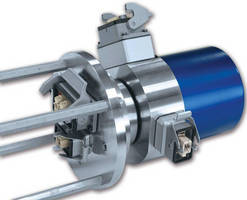 Designed to allow transmission of signals from stationary to rotating structure, Slip Rings can be configured for power and signal connections. Signal portion is compatible with Ethernet, Profinet, RS-232, RS-485, RS-422, and CAN as well as analog or digital sensing and 24 V control signals. Rings are suited for electromechanical systems that require unrestrained, intermittent or continuous...
Read More »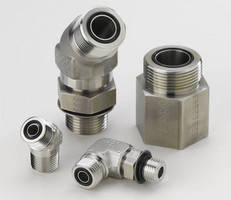 Machined from round stock, flange adapters are hot-piercing bent for desired angle and do not have braze and weld points. Swept configurations enable performance in limited clearance applications and connection sizes range from Â-½-4 in. Operating in pressures as high as 6,000 psi, SS O-ring face seal fittings are designed to eliminate leaks in hydraulic systems on industrial/commercial...
Read More »
Available in inch and metric sizes, Full Strength Stainless (FSS) Hoist Rings are suited for OEM and industrial use. Forged, large-eye style lifting bale includes crossbar design that eliminates possibility of spreading in misapplications, while permanently secured lifting bolt makes hoist rings tamper-proof. Manufactured from 17-4 PH stainless steel, hoist rings can be equipped with Lift ID(TM)...
Read More »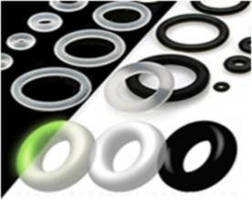 ROHNERT PARK, California (September 08, 2009) - Nugeneration Technologies (NuGenTec) announced today that its Gumlast(TM) L8010 has been successfully benchmarked against Kalrez® 6375 at Chevron Richmond refinery. Gumlast(TM) L8010 is 100% pure FFKM and is manufactured in the U.S.A. Utilizing the latest cross-linking and reinforcement techniques, multiple grades have been formulated to optimize...
Read More »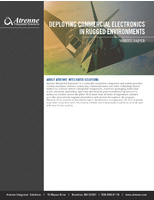 This white paper explores how Commercial Off-the-Shelf components can be used efficiently and cost-effectively in critical military applications.
Read More »
Fiberoptic Systems has custom designed a fiberoptic slipring that provides a high speed bi-directional data path between a stationary base and a rotating scanner head with the following features: compatible with commercially available WDM bi-directional transceiver modules, low loss in the gap, no optical hotspots", and tolerance for radial misalignment.
Read More »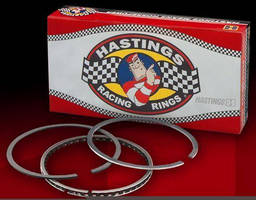 Designed for high-horsepower engines using any racing fuel and injections such as nitrous oxide, Tough Guy® All Steel Nitride (SN) racing rings include all 3 ring grooves in Gas-Nitride hardened stainless steel along with PVD-applied Ceramic (CrN) coatings on first and third rings. Middle ring has stainless steel Napier design, promoting durability and oil scraping capability. Hardening and...
Read More »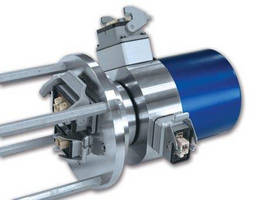 Suited for variety of industrial applications, Slip Rings allow transmission of power and electrical signals from a stationary to a rotating structure. They can be used in any electromechanical system that requires unrestrained, intermittent or continuous rotation while transmitting power and/or data. Signal portion of device is designed for compatibility to Ethernet, Profinet, RS-232, RS-485,...
Read More »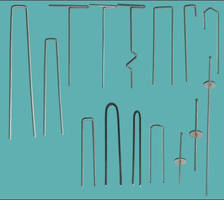 Cove Four produces precision-formed wire products, wire forms, wire wreathes, masonry ties, anchors, wall ties, springs and assemblies for a variety of industries. We have thousands of tools available for hooks, wire springs, wire pins, pail handles and bails for over four decades. Our world class manufacturing processes will make a difference in your next design project." Cove Four is proud to...
Read More »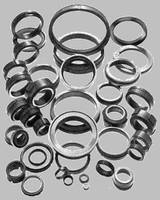 Manufactured to specifications using carbon-graphite materials, Metcar Mechanical Seal Primary Rings and Seal Faces come in antimony impregnated grades, which offer self-lubricating properties and are suited for running in volatile hydrocarbons. Nickel chrome impregnated grades are suitable for high pressure, liquid lubricated, lift off seals. Offering dimensional tolerances as close as 0.0005...
Read More »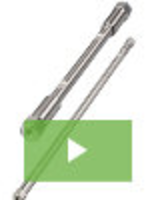 Jordi Labs provides materials solutions that set the standard for innovation and quality. Our line of GPC and GFC columns are on the cutting edge of precision manufacturing and a result of our uncompromising commitment to quality and customer service. See our video to learn more.
Read More »