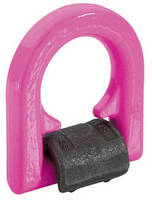 RoHS compliant, quick mountable GN 587 weldable safety swivel load rings can be loaded from any direction with approved safety factor 4. Load ring is forged steel, European Standard No. 1.6541, high-tensile tempered, with bright pink powder coated finish, while weld-on block is forged steel (ST52-3N) with natural finish. Retaining spring is stainless steel tape. GN 587 load rings comply with...
Read More »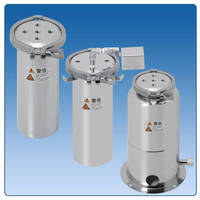 New pressure tanks offer varying shapes, capacities and optional features, and new piping parts are designed for liquid pumping and vacuum defoaming. (Schaumburg, IL) MISUMI USA, Inc., a subsidiary of MISUMI Corporation, part of MISUMI Group, Inc. (TOKYO: 9962), has introduced a total of 19 new products to its Sanitary Pipes, Vacuum Piping Parts and Tanks product category. The new products are...
Read More »
Somerset, NJ: Rotor Clip Company, Inc., www.rotorclip.com, the leading manufacturer of retaining rings, spiral rings, wave springs, hose clamps, and related products introduces its newest line of spiral retaining rings specifically designed to withstand the rigors and functional stresses of the wind power industry. A machined lughole, specially designed to accommodate Rotor Clip's V-Orbis(TM)...
Read More »
Available in 4 sizes from 148-300 mm dia as standard and with external vees, HepcoMotion® ALR rings are machined from aluminum alloy and anodized for durability. Rotary movement system suits medium precision and light load applications requiring corrosion resistance and non-magnetic environment. Available options include additional diameters and thicknesses, internal vees, gearcut rings,...
Read More »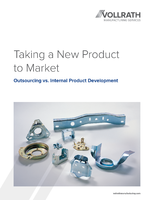 To learn if outsourced new product development (NPD) is right for your needs, and how companies like Vollrath Manufacturing Services can help, download this white paper now.
Read More »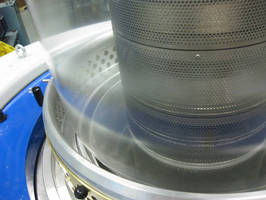 (Bridgewater, N.J.) - Davis-Standard's new blown film pilot line at its lab in Bridgewater, New Jersey, has generated excitement for the Triple Lip Air Ring. The air ring and Davis-Standard's vertex die, both on this line, are recognized for increased cooling capacity and output rates. Davis-Standard has hosted several customer trials to demonstrate the air ring's advantages in terms of output,...
Read More »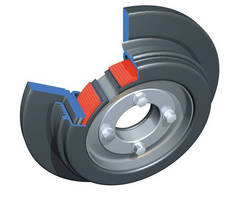 Two small, highly engineered components from Saint-Gobain Performance Plastics - RENCOL® tolerance rings and NORGLIDE® self-lubricating plain bearings - are significantly improving the performance of automotive powertrain components. Both can be used in dual mass flywheels and the use of NORGLIDE bearings in decoupled pulleys in the belt driven accessory system of modern vehicles has...
Read More »
MPLS, MN - Rotary Systems introduces Slip Rings for a variety of applications. Rotary Systems uses the same high quality standards in the development of the new Slip Ring product line as we have established in our rotary union designs. Please visit our new slip ring website www.rotarysystems-sr.com today! A slip ring is an electromechanical device that allows the transmission of power and...
Read More »
Apple Rubber Products, a leading designer and manufacturer of seals and sealing devices, has added Liquid Injection Molding (LIM) technology to its wide range of capabilities, enabling the company to deliver high quality silicone parts and seals with fast turnaround and competitive prices, depending on the complexity of the part. Silicone seals produced by Apple Rubber's LIM process provide...
Read More »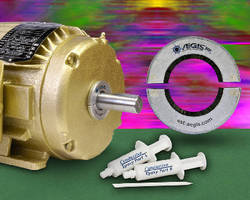 Developed for field installation without detaching coupled equipment, Split-Ring AEGIS(TM) Bearing Protection Ring with Conductive Epoxy Mounting protects bearings from electrical damage by safely channeling VFD-induced bearing currents to ground. Unit has 360° circumferential inner ring of conductive microfibers permanently secured in place by AEGIS(TM) FiberLock(TM) channel, which not...
Read More »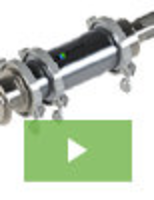 As a leader in industrial sampling equipment at Sentry Equipment, our success is built on a history of innovation and designs that epitomize value and efficiency. The new Hygienic Automatic Sampler is another example of our dedication to developing quality engineered products. To learn how this product can streamline the sampling process for dry, free-flowing materials, see our new video.
Read More »