September 25, 2007 VeroWhite and VeroBlack join VeroBlue- materials that provide accurate depictions of the end result projects Eden Prairie, Minn. (Sept. 25, 2007) - RedEye RPM today announced the general availability of VeroWhite and VeroBlack, and the availability of VeroBlue for its Overnight Build premium service. The addition of VeroWhite and VeroBlue to our already extensive list of...
Read More »
Philadelphia, PA, July 27, 2007- Arkema has introduced a new, extremely flexible grade of Kynar®, called Kynar Ultraflex®B. The new Kynar Ultraflex® resin has a flexural modulus of 12,000 psi, making it over twenty times more flexible than standard PVDF homopolymers. The new product offers clarity, toughness, ready acceptance of pigment, radiation resistance, and weatherability making it...
Read More »
Cleveland, OH, September 27, 2007 The Lustran Polymers business unit of LANXESS recently launched a new color initiative with its LUSTRAN-® SAN resin. The program consists of four base SAN (styrene-acrylonitrile) colors that are produced from a continuous SAN facility in Addyston (Cincinnati), Ohio. The colored SAN resin can be molded individually or blended together to produce transparent...
Read More »
November, 29, 2007- A Basell Metocene, polypropylene resin manufactured with metallocene catalysts has been selected by the European confectionary producer Cadbury to produce the packaging for its newly introduced Hollywood Sphere chewing gum brand. The Metocene homopolymer PP resin was selected for the Cadbury product due to its high level of stiffness and transparency, according to the...
Read More »
This eBook covers the various factors to consider when selecting an electronics manufacturer, including experience, turnaround times, and more.
Read More »
11 Oct 2007 Basell has commercialised a new family of Adsyl polypropylene (PP) sealing resins designed to run on the latest generation of high speed BOPP (bi-oriented polypropylene) production lines. Our new grades offer producers of BOPP films an outstanding combination of improved processability and optics, attributes regarded by converters as essential for many BOPP film applications, such as...
Read More »
October 22, 2007 - Newly developed Basell PP and PE grades that enable converters to reduce wall thickness and improve productivity in packaging applications will be on display in processing demonstrations at K-2007 in Dusseldorf from October 24 to October 31, 2007. Reducing wall-thickness in packaging applications is a key factor for our customers in their competitive markets and was a key...
Read More »
November 14, 2007 - PolyMirae Company Ltd, a joint venture of Basell and Daelim and leading Asian polypropylene manufacturer and marketer, has introduced a new pelletised high fluidity polypropylene resin which can address the increasing demands of customers in meltblown textile applications. The new resin, Moplen HP461X, is produced utilising PolyMirae's state-of-the-art manufacturing technology...
Read More »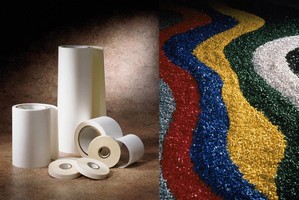 Adchem Corporation, leaders in high performance film and foam bonding pressure-sensitive adhesive tape systems, offers a wide range of bonding solutions that, when coupled with SABIC Innovative Plastics Noryl Resin, serves a wide variety of applications for virtually every industry, including, automotive, electronics, fenestration, medical and transportation. Many of these tapes systems also meet...
Read More »
October, 5, 2007 - As part of a product initiative to address the emerging demands of manufacturers across a wide range of customer packaging applications, Basell has introduced three new, innovative polypropylene (PP) resins. Marketed under the trade names Adstif HA740J, Higran RS1684 and Moplen EP310K, the new resins are selected by customers for use in food packaging applications. Competitive...
Read More »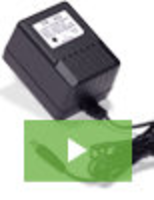 Triad Magnetics, an industry leader and one of the most trusted names in transformer design and manufacturing, is proud to announce the release of the Triad WAU Wall Plug-In AC Power Supply. Engineered to provide robust performance and high reliability, it is setting the standard for 120V/60Hz power supplies. See our video to learn all about it.
Read More »