Kansas City, MO, June 11, 2009- K-Ter Imagineering Inc. is the solution to your production requirement needs. For 28 plus years, we have supplied equipment or developed processes to solve problems with our customer's Vinyl Siding production requirements. K-Ter developed the post form Vinyl Siding extrusion process and we are excited to unveil a new process for our customers. Introducing the Water...
Read More »
MONTREAL, QUEBEC, CANADA, May 20, 2009 - Atrion International announces the general availability of Intelligent Authoring's (IA) Service Pack 2 (SP2) with support for the EU's new Regulation on Classification, Labeling and Packaging (CLP) of substances and mixtures. The CLP Regulation-which came into force in January 2009-constitutes the European implementation of the UN's Globally Harmonized...
Read More »
LUDWIGSHAFEN, GERMANY and TUCSON, AZ, May 13, 2009 -- BASF SE and Sion Power Corporation, today announced a Joint Development Agreement (JDA) to accelerate the commercialization of Sion Power's proprietary lithium-sulfur (Li-S) battery technology for the electric vehicle (EV) market and other high-energy applications. The Sion Power / BASF collaboration targets the development of battery...
Read More »
BRUSSELS, May 5 // - WABCO Holdings Inc. [http://wabco-auto.com] (NYSE: WBC), a global technology leader and tier-one supplier to the commercial vehicle industry, today announced WABCO's ESCsmart(TM) system, the global commercial vehicle industry's first technology that uses computational simulation to homologate electronic stability control (ESC) systems for trucks and buses. WABCO's new...
Read More »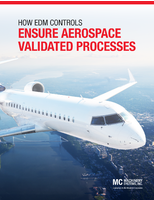 Download this white paper to learn more about how wire EDM systems are used to validate aerospace manufacturing processes.
Read More »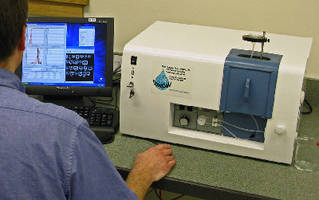 Offered as contract service, FlowCAM® Particle Analysis Lab Testing Service permits use of FlowCAM particle imaging and analysis system capabilities prior to purchasing instrumentation. Technical consultation assesses product/sample and verifies any target particles or cells meet range of instrumentation. This is followed by development of analysis specifications, running sample, and...
Read More »
A Fresh Green Perspective is designed to help companies that want cross-functional team dedicated to sustainability initiatives. This monthly, subscription-based service includes overview and ability to select custom reports on 70+ topics tailored to organization's specific needs. Businesses, organizations and government agencies can now keep up-to-date on topics most significant to their...
Read More »
Aptana Cloud Connect(TM) v1.2.5 application hosting and life-cycle management service focuses on web applications using Java Servlets, Java Servlet Pages, Java Server Faces, The Spring Framework for Java, and related technologies. Integrating with cloud hosting providers and Aptana Studio, it helps with authoring, deploying, and managing Java, Ruby on Rails, PHP, and other web applications...
Read More »
IT Connection provides IT and telecom service purchasers with access to frequently updated, tactical information for informed buying decisions. Independent, non-vendor sponsored analysis of relevant services includes daily competitive intelligence as well as supplier, product, and market assessments. Product assessments specify strengths, weaknesses, and technical specifications, while supplier...
Read More »
Software IP Audit service analyzes software code for Intellectual Property (IP) due diligence. Conducted during specific events, audit identifies licensing and copyright attributes of open source and other third party content in software assets or detects similarities between 2 specific code portfolios. It removes IP uncertainties, reduces risks, streamlines technology acquisitions/transfers, and...
Read More »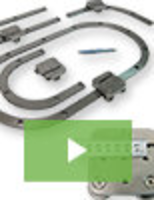 For the ultimate in precision open and closed loop guided motion systems, TPA Motion is the leader in curved rail, liner guides. We specialize in engineering excellence, with products that exhibit an elevated level of precision, delivering robust performance, even under the most challenging conditions. See our video to learn more.
Read More »