SCOTTSDALE, Ariz., Nov. 15 -- Realty DataTrust, the innovator and leading provider of online leasing solutions for the multifamily industry, today announced VaultWare Tax Credit Solution (TCS), an enhancement to VaultWare, its flagship online leasing tool. This solution enables property management companies to market their tax-credit apartments online and for the first time offer consumers...
Read More »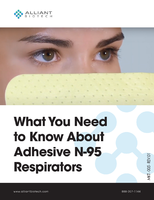 This white paper provides an in-depth overview of what you need to know about adhesive N-95 respirators.
Read More »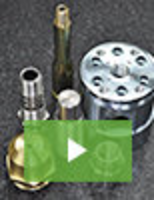 Quality, customer service, and unbeatable value are the hallmarks of Hogge Precision. Since 1989 we have built a reputation as the go-to precision machining source, servicing many demanding industries. For CNC machining and screw machining, there are few manufacturers that can match our capabilities and expertise. See our video to learn more.
Read More »