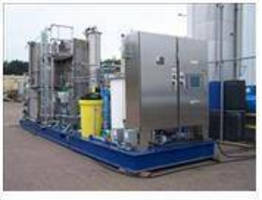 Warrendale, Pennsylvania, USA, Mar 18, 2010 - Members of PERF (Petroleum Environmental Research Forum) have selected Siemens Water Technologies to provide a Petro MBR (membrane bioreactor) pilot unit to test the viability of such technology in treating refinery wastewater. This will be one of the first full-scale operational MBR processes for treating refinery wastewater in the world. The results...
Read More »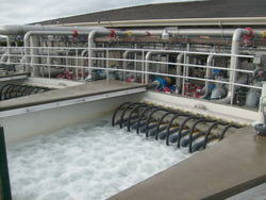 Siemens Water Technologies will be providing the City of Modesto, Calif., with equipment for a 12.6-MGD membrane bioreactor (MBR) system at the city's Jennings Road Water Quality Control (WQC) Facility. Valued at more than US$10 million, the MemPulse MBR equipment will be incorporated into the City's Phase 2 biological nutrient removal (BNR)/Tertiary Treatment Project (Phase 2) to meet new state...
Read More »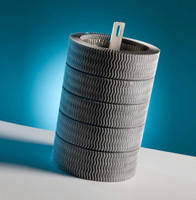 Stackable Structural Reactor (SSR®) Named Best in Advanced Energy, Power & Propulsion Category; Represents Significant Advancement in Hydrogen Production GARRETTSVILLE, OH - Catacel Corporation, driving reaction system innovation with patented technologies, is the recipient of a 2010 NorTech Innovation Award in the Advanced Energy, Power & Propulsion category. Catacel was one of more than...
Read More »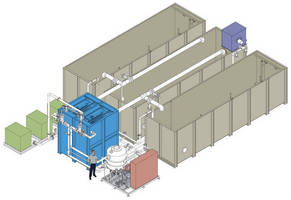 PURON® PLUS MBR Packaged Systems are skid-mounted membrane bioreactor plants that provide full scope of supply, from prescreening and biological treatment through to final membrane clarification step. Designed for industrial and municipal wastewater needs, modular units are available with capacities from 5,000-100,000 gal/day and feature PURON MBR membrane modules. Each system is modular,...
Read More »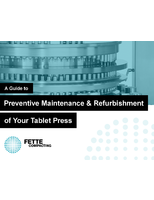 Check out this guide to keeping your tablet press in good working order.
Read More »
Warrendale, Pennsylvania, USA, - Siemens Water Technologies has commissioned a wastewater treatment system for the Wuxi Xincheng Plant in China's Jiangsu Province. An upgrade to the existing wastewater treatment plant, the system includes a Siemens advanced Membrane Biological Reactor (MBR) system. It is producing of 30,000 cubic meters per day of high quality effluent that meets or exceeds the...
Read More »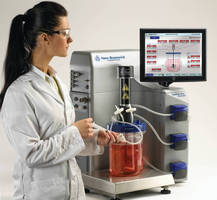 CelliGen(TM) BLU benchtop cell culture bioreactor has scalable, stirred-tank design and features compact control station with integrated pumps and color touchscreen interface. System includes lightweight, pre-sterilized, pre-validated, single-use vessels in 5.0 and 14.0 L total volume capacities. All components are manufactured with USP Class VI materials and have been tested for leachables and...
Read More »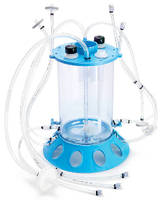 Able to increase throughput for process development scientists, Mobius CellReady 3L Bioreactor has stirred-tank format suited for use in development and optimization of cell culture processes. Vessel design promotes predictability during process scale-up, and universal design ensures compatibility with most benchtop bioreactor control systems. While able to mimic characteristics of autoclavable...
Read More »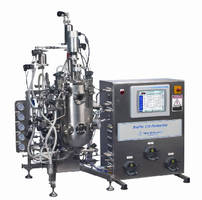 Equipped with built-in load cell for measuring additions and harvesting, sterilizable-in-place 19.5 and 40 liter BioFlo® 510 Fermentor and CelliGen® 510 Bioreactor includes 24 vessel penetrations for positioning sprayballs and sensors. Intuitive bioprocess software program is controlled through 15 in. touch screen. ISA S88-compatible, Allen Bradley Control Logix Process Controller has...
Read More »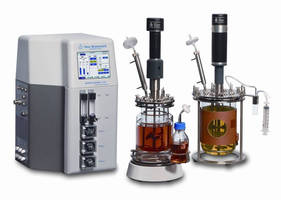 BioFlo®/CelliGen® 115 fermentor and bioreactor system is compact, benchtop control station that features built-in color touchscreen interface as well as pumps, configurable gas flow controllers, pH/DO, and foam/level controllers. Control screens are capable of regulating up to 3 independent systems. Options for gas flow, impellers, vessels, and more suit system for range of teaching,...
Read More »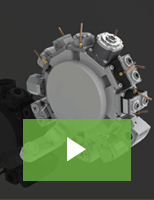 Von Ruden's driven tools are designed to each specific machine in order to maximize performance. All of our tools are performance tested and made in the USA per ISO 9001:2015 standards. Check out our video to learn more.
Read More »