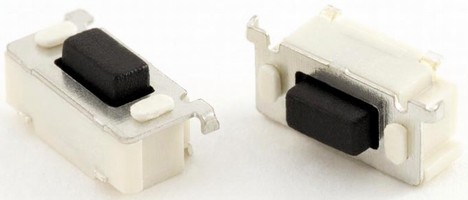 Available with gram force of 130 or 260, TL3330 right-angle SMT tactile switch series features profile suited for consumer electronic applications such as handheld devices and cell phones. RoHS-compliant product operates over -20 to +70°C range and exhibits mechanical life of up to 50,000 cycles. While initial max contact resistance is 100mW, min insulation resistance @ 100 V is 100 mW....
Read More »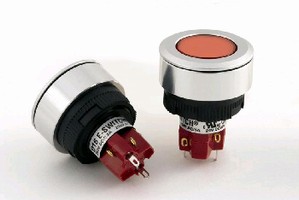 Available in many different colors and illumination options, flush-mount LA Series features brushed aluminum bezel and is sealed to IP65 standards. RoHS-compliant units offer contact ratings of 5 A at 250 Vac, 5 A at 125 Vac, .2 A at 250 Vdc, and 6 A at 24 Vdc. Switches are available with incandescent, neon, or LED options and are suited for outdoor, industrial, medical, audio/visual, and gaming...
Read More »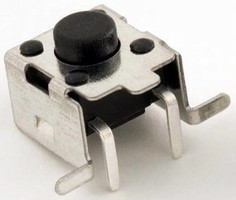 Specified over -20 to +70°C operating temperature range, TL3320 right-angle SMT tact switch features RoHS-compliant construction and has contact rating of 12 Vdc, 50 mA. Design allows PCB edge mounting and has rated mechanical life of 80,000 cycles. Markets and applications include consumer electronics, computers and peripherals, instrumentation, and telecommunications.
Read More »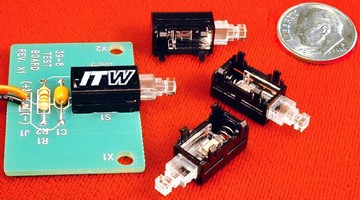 Available in momentary or maintained action versions, Series 39-8 snap-in miniature pushbutton switches allow users to apply and process Hall-effect chip and LED (optional) to PCB. User then snaps 39-8 actuator in place manually or robotically, completing totally process-compatible pushbutton switching system. Surface mount (SMT) product is RoHS-compatible and can be LED lighted or non-lighted....
Read More »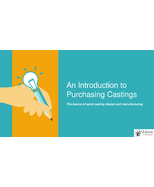 To learn how Liberty Cast Products can guide you through your sand casting project, download now.
Read More »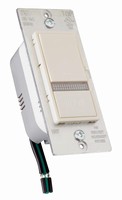 Home Locator Switch uses paddle switch to allow manual control of lights, and push button switch below paddle to control Home Locator, which turns light on and off automatically and continuously. Illuminated by LED indicator, push button is lit green for location in dark, and once pushed, LED flashes red. Switch is available in white, light almond, and ivory.
Read More »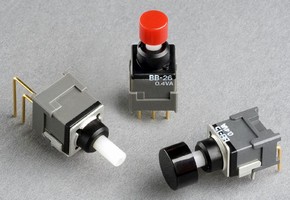 Available in single and double pole and momentary and maintained actions, BB series of switches permit automated processing and high-density mounting. They incorporate sliding twin crossbar contact mechanism, which ensures switching reliability and smooth positive detent action. Rated 0.4 VA maximum at 28 V ac/dc maximum, switches feature sealed body construction that prevents contact...
Read More »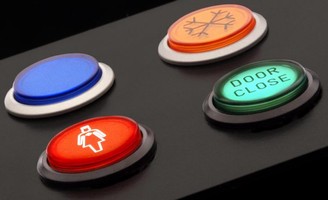 Available with raised as well as RoHS-compliant flush mount lenses, Series 84 pushbuttons and indicators are suited for restricted-space applications. Series, which consists of modular lenses, actuator elements, and switching elements, employs double-blade, slow make switching system. Constructed in aluminum or plastic, IP67-rated products have lens holder raised by 2.0 mm and min back panel...
Read More »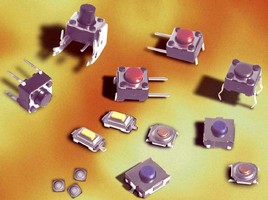 RoHS-compliant switches ideal for human interface and board level applications... Fullerton, CA (October 18, 2006) - Providing design engineers with a comprehensive selection of switch designs for numerous board and panel applications, TT electronics BI Technologies Electronic Components Division has expanded its product offering to include a complete line of RoHS-compliant tactile switches....
Read More »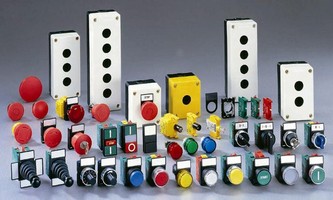 Carlisle, PA - (Automation Systems Interconnect, Inc.) The new line of industrial switches and pilot devices from ASI includes push buttons, selector switches, key-locks, joysticks, mushroom-head switches for E-stops, and complete operator control stations. These high quality innovative switches are ideal for all types of industrial and process control applications as they meet either Nema 4, 4X...
Read More »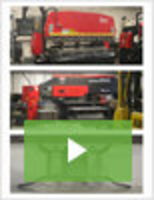 Quality Sheet Metal specializes in delivering precision, value, and customer service. With a client base that spans many diverse industries and a reputation for excellence that goes back over four decades, our clients know that we can provide the optimal combination of value and flexibility regardless of the challenge. See our video to learn what we can do for you. Through investments in state-of-the-art design, manufacturing, and quality control systems, Quality Sheet Metal remains focused on maintaining a high standard of quality, customer service, and competitive pricing. With an emphasis on customer satisfaction, Quality Sheet Metal is dedicated to establishing long-term partnerships, similar to the ones they currently have with their valued clients. If you're looking for a new partner with extensive capabilities in sheet metal fabricating and finishing, look no further.
Read More »