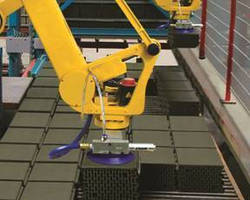 Providing instantaneous response, Modular E-Vac-® Vacuum Generators are compressed air-powered vacuums for lifting, pick and place, clamping, chucking, and surface mounting applications. Single-stage design with no moving parts and aluminum construction minimizes air consumption, promotes cycle speed, and eliminates fluctuations in vacuum. There are 7 units rated up to 21 in. Hg suited for...
Read More »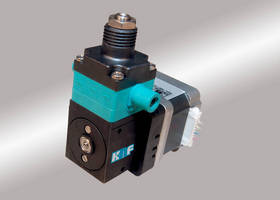 Integrating 2-phase stepper motors, type FEM 1.02 and FEM 1.09 pumps achieve flow rates from 0.2-20 mLpm and 0.9-90 mLpm, respectively. Compact pumps measure 62 x 75 x 63 mm, cover wide dosing range (1:100), and can serve for more than 10,000 hr. Leak-tight units are self-priming to 8.5 in. Hg and demonstrate 1% repeatability. Depending on pump version, head materials include polypropylene or...
Read More »
With one click, you can access convenient pump selection software, tools and pump specifications and data. Selections are based on you input like GPM and TDH and fluid properties. The pump performance curve is generated with impeller diameter, efficiency and motor BHP. Operating speeds may be changed for optimum selections: 60 or 50 HZ. http://www.vertiflopump.com/bob.htm Vertiflo Pump Company...
Read More »
Rated for differential pressures to 350 psi and flows to 20 gpm, Liquiflo Max(TM) Series is constructed with solid 316SS or Titanium body and features helical gears. Heavy-duty shaft and bearing design, solid wrought construction, and oversized heavy-duty bolts promote life expectancy. Available in single or double mechanical seal or mag-drive configurations, pump is also available with integral...
Read More »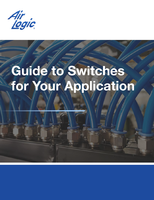 Download this e-book to learn about the different types of switches available for pneumatic and hydraulic devices.
Read More »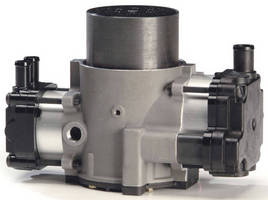 Featuring WOB-L-® Piston design, Model 2250 is constructed with magnesium components that limit pump weight to 2.5 lb. For stepless control of air flow according to application need, 24 V brushless DC motor supports variable-speed operation from 1,000-3,000 rpm. Optional closed loop controller allows motor speed to be maintained at pre-set, constant RPM regardless of load or voltage...
Read More »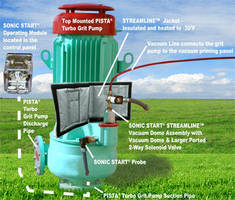 SONIC START-® STREAMLINE(TM) Prime Sensing System for PISTA-® turbo grit pumps minimizes water and debris that reaches vacuum tubing, and reduces grit pump pressure off of vacuum tubing and tubing fittings. Outdoor model features probe, dome assembly, and insulated/heated STREAMLINE(TM) Jacket which protects system from temperatures down to -300-
Read More »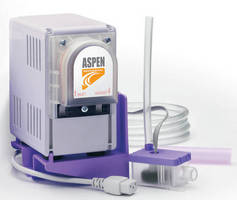 Intended for mini-split air conditioners, Purple Series keeps condensate contained inside transparent, flexible vinyl tubing to isolate it from pumping mechanism. Pumps can run wet or dry, eliminating need for filters, and degree of suction enables remote mounting of up to 40 ft from evaporator. Products suit applications requiring quietness (47 dB max) of remote operation or compromised...
Read More »
In many liquids handling applications, especially those occurring in surface treatment and finishing processes, safe and efficient transfer of acids, chemicals and corrosives from tanks, drums and carboys is best achieved using a drum pump. Finish Thompson are acknowledged as a leading manufacturer of these type of pumps and their new EF Series is claimed to be the most competitively priced and...
Read More »
MORTON GROVE, Illinois - April 26, 2010 - As part of its ongoing commitment to offer environmentally responsible green products and innovative technologies, ITT Residential & Commercial Water has announced that its Bell & Gossett brand potable water products are offered in lead-free (LF) brass materials and meet the requirements of California's AB1953 and Vermont's S152 legislation, as well as...
Read More »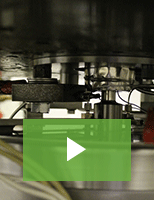 Test Devices helps you ensure the safety and efficiency of your high performance machines with cutting edge spin testing, rotor engineering, and precision balancing capabilities. Check out the video to learn more.
Read More »