Rated for differential pressures to 350 psi and flows to 20 gpm, Liquiflo Max(TM) Series is constructed with solid 316SS or Titanium body and features helical gears. Heavy-duty shaft and bearing design, solid wrought construction, and oversized heavy-duty bolts promote life expectancy. Available in single or double mechanical seal or mag-drive configurations, pump is also available with integral...
Read More »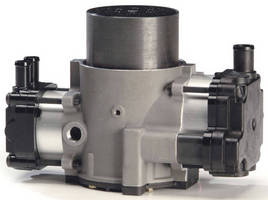 Featuring WOB-L-® Piston design, Model 2250 is constructed with magnesium components that limit pump weight to 2.5 lb. For stepless control of air flow according to application need, 24 V brushless DC motor supports variable-speed operation from 1,000-3,000 rpm. Optional closed loop controller allows motor speed to be maintained at pre-set, constant RPM regardless of load or voltage...
Read More »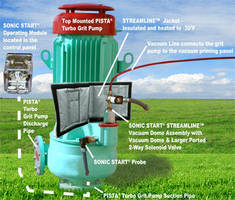 SONIC START-® STREAMLINE(TM) Prime Sensing System for PISTA-® turbo grit pumps minimizes water and debris that reaches vacuum tubing, and reduces grit pump pressure off of vacuum tubing and tubing fittings. Outdoor model features probe, dome assembly, and insulated/heated STREAMLINE(TM) Jacket which protects system from temperatures down to -300-
Read More »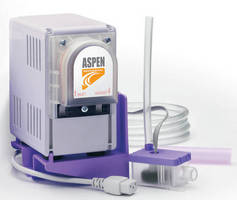 Intended for mini-split air conditioners, Purple Series keeps condensate contained inside transparent, flexible vinyl tubing to isolate it from pumping mechanism. Pumps can run wet or dry, eliminating need for filters, and degree of suction enables remote mounting of up to 40 ft from evaporator. Products suit applications requiring quietness (47 dB max) of remote operation or compromised...
Read More »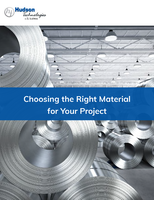 When choosing an appropriate metal material, the range of options is so broad that selecting the correct material for your unique application can be challenging. Different metals have characteristics that can affect weldability, ductility, and formability. Our new eBook outlines the unique properties and applications of popular metals including: Stainless Steel Brass Aluminum Copper Titanium
Read More »
In many liquids handling applications, especially those occurring in surface treatment and finishing processes, safe and efficient transfer of acids, chemicals and corrosives from tanks, drums and carboys is best achieved using a drum pump. Finish Thompson are acknowledged as a leading manufacturer of these type of pumps and their new EF Series is claimed to be the most competitively priced and...
Read More »
MORTON GROVE, Illinois - April 26, 2010 - As part of its ongoing commitment to offer environmentally responsible green products and innovative technologies, ITT Residential & Commercial Water has announced that its Bell & Gossett brand potable water products are offered in lead-free (LF) brass materials and meet the requirements of California's AB1953 and Vermont's S152 legislation, as well as...
Read More »
Siemens Energy has received an order to supply integrated pumping solutions for TransCanada's Keystone Gulf Coast Expansion Project. The pipeline will transport crude oil from Alberta, Canada to serve markets on the U.S. Gulf Coast. The expansion will complement the overall Keystone pipeline system, with the first phase expected to begin delivering crude oil to the U.S. Midwest in mid-2010. The...
Read More »
Atomizing Systems introduced high-pressure fog for humidification to The Smithsonian, the USDA, Mitsubishi, Cleveland Botanic, Buffalo News, General Motors & Subaru. Also evaporative cooling/Fx on Royal Caribbean cruise ship fountains & the same equipment for fog effects within the entire Disney Animal Kingdom (over 11,000 nozzles), Universal Islands of Adventure and others theme parks in...
Read More »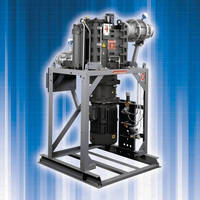 TEWKSBURY, MA (12th April 2010) Leading manufacturer of vacuum equipment Edwards has won an order to supply an EDP400 chemical dry pump system to CABB AG, which produces fine chemicals for the agrochemical and pharmaceutical industries. CABB AG required a reliable pump for use in a highly corrosive reaction application. After an in-depth evaluation CABB chose Edwards' EDP400 system because it...
Read More »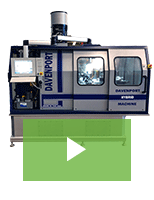 The Davenport Hybrid machine offers greater flexibility, easier set-ups, and faster cycle times. Check out the video to learn more.
Read More »