In many liquids handling applications, especially those occurring in surface treatment and finishing processes, safe and efficient transfer of acids, chemicals and corrosives from tanks, drums and carboys is best achieved using a drum pump. Finish Thompson are acknowledged as a leading manufacturer of these type of pumps and their new EF Series is claimed to be the most competitively priced and...
Read More »
MORTON GROVE, Illinois - April 26, 2010 - As part of its ongoing commitment to offer environmentally responsible green products and innovative technologies, ITT Residential & Commercial Water has announced that its Bell & Gossett brand potable water products are offered in lead-free (LF) brass materials and meet the requirements of California's AB1953 and Vermont's S152 legislation, as well as...
Read More »
Siemens Energy has received an order to supply integrated pumping solutions for TransCanada's Keystone Gulf Coast Expansion Project. The pipeline will transport crude oil from Alberta, Canada to serve markets on the U.S. Gulf Coast. The expansion will complement the overall Keystone pipeline system, with the first phase expected to begin delivering crude oil to the U.S. Midwest in mid-2010. The...
Read More »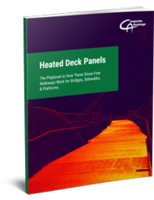 Heated Deck Panels: The playbook to how these snow-free walkways work for bridges, sidewalks, and platforms
Read More »
Atomizing Systems introduced high-pressure fog for humidification to The Smithsonian, the USDA, Mitsubishi, Cleveland Botanic, Buffalo News, General Motors & Subaru. Also evaporative cooling/Fx on Royal Caribbean cruise ship fountains & the same equipment for fog effects within the entire Disney Animal Kingdom (over 11,000 nozzles), Universal Islands of Adventure and others theme parks in...
Read More »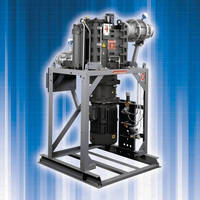 TEWKSBURY, MA (12th April 2010) Leading manufacturer of vacuum equipment Edwards has won an order to supply an EDP400 chemical dry pump system to CABB AG, which produces fine chemicals for the agrochemical and pharmaceutical industries. CABB AG required a reliable pump for use in a highly corrosive reaction application. After an in-depth evaluation CABB chose Edwards' EDP400 system because it...
Read More »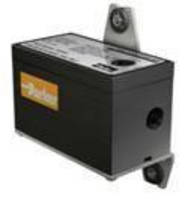 Employing solid-state pump technology, FPM-050 Fuel Polishing Module draws 150 mA at 12 Vdc and can run continuously. System consumes less than 2 W and quietly polishes 50 gal of diesel fuel per day. It works with Racor filter to keep fuel clean and dry, reducing need for fuel treatments and additives by promoting bacteria-free environment and preventing contaminant build-up in diesel,...
Read More »
Parker and AVIC Systems to Form Joint Venture to Support C919 Program NANJING, China -- Parker Aerospace, a business segment of Parker Hannifin Corporation (NYSE:PH), the global leader in motion and control technologies; the Commercial Aircraft Corporation of China, Ltd. (COMAC); and China Aviation Industry Systems Company (AVIC Systems) held a contract-signing ceremony today naming Parker the...
Read More »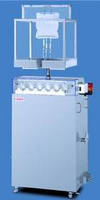 Intended for filling syringes, vials, and other containers for liquid drugs, peristaltic pump system consists of peristaltic pumps and disposable tubing system integrated with filling machine control system, drive, and controllers. Offset alignment of pump rollers ensures low pulsation volumetric flow for accurate dosing and reduced strain on tubing. Along with 0.1-30 mL filling range, system...
Read More »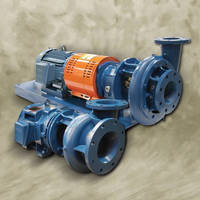 Grand Terrace, CA - Griswold(TM) Pump Company, a leading manufacturer of centrifugal pumps and an operating company within Dover Corporation's Pump Solutions Group (PSG(TM)), announced today that its E,F&G Series Centrifugal Pumps, thanks to an array of operational efficiencies, are ideal for use in HVAC cooling towers. In fact, Griswold's E,F&G Series pumps are ideal for most water-pumping...
Read More »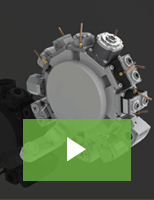 Von Ruden's driven tools are designed to each specific machine in order to maximize performance. All of our tools are performance tested and made in the USA per ISO 9001:2015 standards. Check out our video to learn more.
Read More »