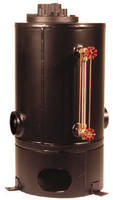 Designed to retrofit major float-operated pump brands, Float-Free Level Control Assembly features drop-in, bolt-on mounting flange to facilitate upgrade. Unit incorporates 2-probe level control and NEMA classified control assembly. External to tank, motive pressure 3-way valve enables visual check of operation. Assembly has no moving parts in contact with condensate, and no springs, linkage, or...
Read More »
Run on PC, FlowControl(TM) offers flexibility to manually control single or multiple syringe pumps or operate them automatically via user-created single- or multi-step Methods. Software can display all pump operating parameters and also lets users store multiple Methods by name. Also, functionality covers graphically tracking pump progress, logging data, and storing Method information. Methods...
Read More »
Aker Solutions has signed a contract with Endeavour Energy UK, a subsidiary of Endeavour International Corporation, to supply subsea umbilicals and associated equipment for the East Rochelle development project located offshore UK. The contract value is approximately NOK 83 million (USD 15 million). Aker Solutions will supply one 30 kilometre infield control umbilical and one 650 metre riser...
Read More »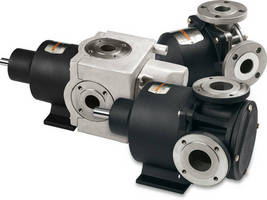 Grand Terrace, CA - Pump Solutions Group(TM) (PSG) is proud to announce the acquisition of the EnviroGear® product line. EnviroGear operations and manufacturing are now based in Grand Terrace, CA. Product lines include: EnviroGear, a premier mag-drive internal gear pump; EnviroBase(TM), feature packed gear pump base plate assemblies; and EnviroCare(TM), a line of pump and motor protection and...
Read More »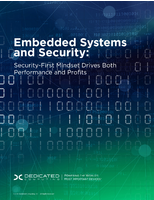 To learn more about developing a long term strategy for protecting your systems, download now.
Read More »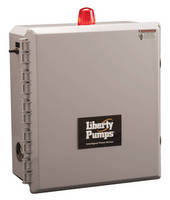 The new IP-series panels from Liberty Pumps control one or two pumps in sewage and effluent applications. An easy to program touch pad on the inner door with digital display allows you to set pump on / off levels and the alarm level without entering the pit. A single compact float sensor sends signals to the panel and eliminates older-style tethered 3 or 4 float systems. IP-series panels can also...
Read More »

Motor, control and downhole components ship together to improve customer operations; Also new: Pneumatic, electric, solar drive-motor trial and rental options GLEN ELLYN, IL-Blackhawk Technology Company, the industry leader in above-well-drive piston pumps, now ships all drive motor, control and downhole components as a single package to simplify customer operations, ease record-keeping and speed...
Read More »
Aker Solutions has signed a contract with Framo Engineering AS to supply a subsea umbilical and associated equipment for Total's CLOV development project located in the deepwater Block 17 offshore Angola. The contract value is approximately NOK 80 million. Aker Solutions will supply a 10.6 kilometre multiphase power and control umbilical (MPP umbilical) that will provide all system functions for...
Read More »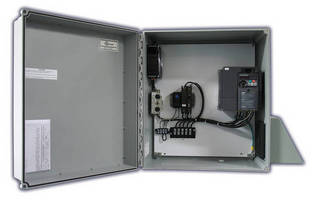 Allowing pump control in water/wastewater applications, CP3R VFD Panel is designed for constant pressure applications up to 5 hp. It includes variable frequency drive in ventilated NEMA 3R rated enclosure, suitable for outdoor operation, that includes 0-100 psi pressure transmitter. Built-in features, such as PID control and run time, make this UL/cUL Listed control solution suitable for constant...
Read More »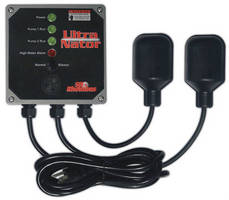 Intended for duplex sump pump applications, Ultra Nator(TM) features 2 receptacles to accept two 120 V plugs for wire-free connection. It can control two 120 V, 1 hp or 15 A, single-phase pumps and is NEMA1-rated for indoor use. In normal operation, pumps will alternate based on pump switch level. If alarm condition occurs, alarm indicator and horn activate, pump in operation turns off, and other...
Read More »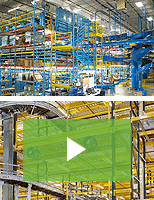 Steel King racks are designed to meet seismic requirements in the most demanding conditions. Our durable storage products help your company save on maintenance costs. Check out our product video or download our Rack Planning eBook to learn more.
Read More »