With beam spread of 28 mm that detects objects in any position across area of light transmission, LFP-1011-020 solves problem of capturing, counting, and controlling small components produced by high-speed manufacturing machinery. Use with 5 kHz amplifier optimizes small component detection, while use of blue-light emitting amplifier enables detection of small black rubber components. Each...
Read More »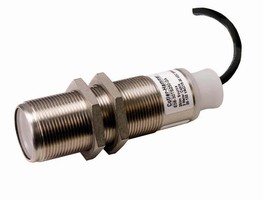 With ability to resist moisture intrusion, shock, and vibration, E58 series is background rejection sensor with 2-wire circuit design and visible red beam. Stainless steel, PVDF, and tempered glass components are mechanically assembled using FKM seals to ensure complete sealing and resistance to industry chemicals. Suited for automotive applications, models come in 0.71 and 1.30 in. dia and are...
Read More »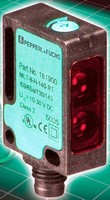 Supplied in 31 x 11 x 23 mm housing, ML7 Background Suppression (BGS) Photoelectric Sensors offer adjustable sensing range and automatic crosstalk protection. Latter enables multiple ML7 sensors to be mounted side-by-side, with no interference between units. While LED indicators relay power and output status as well as diagnostic information, 4-in-1(TM) output technology automatically detects...
Read More »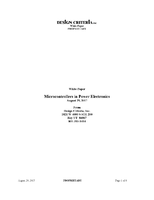 This white paper explores the power supply advantages of digital microcontrollers, as well as how digital power supplies can be used to manage entire systems.
Read More »
Self-contained with no external electronics required, AlphaProx analog sensors are 3-wire devices available with IP67-rated chromium steel housings as small as 4 mm in diameter to withstand harsh conditions. Units can sense metal targets at distances from 0-16 mm with resolutions up to 1 -µm. Operating from -10 to +70-
Read More »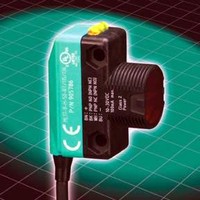 With 4-in-1(TM) output, Tru-Vue(TM) background suppression sensors consistently detect targets regardless of color/reflectivity, without reflectors or thru-beam alignment. Units deliver tamperproof operation and feature 360-
Read More »
Measuring just 4 x 6 x 45 mm, FHDK 04 series can detect glass, plastic, foil, and other high-gloss targets at distances of 30 and 50 mm. Self-contained solutions, impervious to dirt, object color, and surface characteristics, are designed to mount inside channel of 80/20 extrusion frames. Offered in cable and M8 models, several sensors can operate in close proximity without any optical...
Read More »
Using radar technology based on Safe Braking Distance, FrontAlert(TM) Collision Alert System (CAS) detects hazards in vehicle's path and alerts driver of potential collision via 3.5 in. LCD interface. Green light indicates system is active, and yellow light indicates detected object (no action needed). Red light and alert tone tell driver to take caution, decelerate, brake, or take safe evasive...
Read More »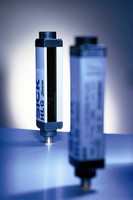 Suited for part counting and leading edge detection on conveyors, HLG Light Grid Sensors are through-beam style switching light grids that do not need any external controller box. Units come in rugged aluminum housing which can withstand punishing industrial environments. Cable synchronization provides quick setup and product detection, while teach-in automatic sensitivity adjustment allows for...
Read More »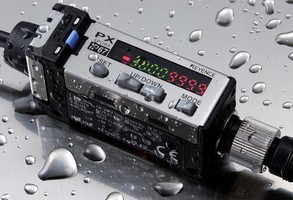 Supplied in stainless steel casing, PX Series is rated to IP-69K and can be subjected to high pressure (1,400 psi) washdown applications at temperatures to 176-
Read More »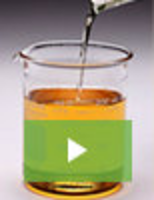 For the ultimate in heat transfer fluid performance, Paratherm offers HR Heat Transfer Fluid that is engineered specifically for closed loop liquid phase heating. When it comes to characteristics such as thermal stability and fluid degradation, Paratherm HR leads the industry in value and performance. See our video to learn how Paratherm is raising the bar for heat transfer fluids.
Read More »