With stainless steel bodies, protection rating of IP67, and nominal 1.5 mm sensing range, SuperShorty® sensors can be installed into cramped places. Offered in 6.5 mm smooth and M08 threaded housings, pre-wired cable models come in 10 and 6 mm long versions, while connectorized models are 18 mm long. Sensing electronics are fully integrated into miniature housings, and sensors have current...
Read More »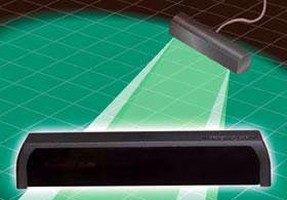 Employing swiveling optics to optimize threshold coverage, FLT-D triggers opening of automatic sliding doors when it detects approaching people and objects. Programming options include sensing area size, sensitivity to targets, synchronization to other FLT-D units, and frequency of automatic teaches. Able to monitor up to 20 sensing field segments by IR array, this IR photoelectric sensor learns...
Read More »
Designed to approximate spectral response curve of human eye, RoHS-compliant APDS-9300 is supplied in 2.60 x 2.20 x 0.55 mm chipLED package and provides precise illumination measurement over range of lighting conditions. It incorporates digital IÂ-²C interface and user-programmable interrupt function, both of which promote integration. Other features include programmable analog gain and...
Read More »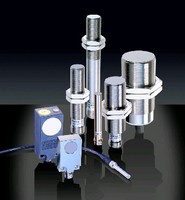 Suited for industrial measuring applications, non-contact AlphaProx inductive sensors detect metallic objects at ranges up to 16 mm. Units can detect changes in position, distance, thickness, weight, or pressure. Teach-in function allows user to adjust measuring range and select direction of output slope. Offering resolution of 10 microns, sensors can switch between analog and digital output....
Read More »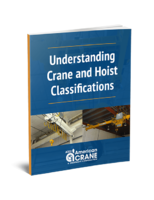 Building success: Crane & Hoist Design Criteria
Read More »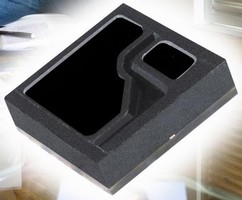 Drawing 50 Â-µA, SFH7740 and SFH7741 use distance measurement to detect mobile device operating status without physical contact to sensor itself. Technology allows for automatic shut-off of displays and keypads when no longer needed, promoting energy efficiency, as well as volume adjustment. Measuring 3.7 x 3.7 x 1.0 mm, SFH7740 with optical touch switch reacts to distances from 0.5-4.0 mm....
Read More »
EXTON, PA - ifm efector inc., a manufacturer of inductive and optical sensors, introduces a new line of sensors and cordsets designed and priced for factory automation applications. The efector-v Value Series product line includes inductive sensors, photoelectric sensors and cordsets. These products are designed, tested and produced to deliver high performance and value. Starting at $39.00, the...
Read More »
With beam spread of 28 mm that detects objects in any position across area of light transmission, LFP-1011-020 solves problem of capturing, counting, and controlling small components produced by high-speed manufacturing machinery. Use with 5 kHz amplifier optimizes small component detection, while use of blue-light emitting amplifier enables detection of small black rubber components. Each...
Read More »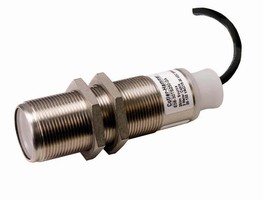 With ability to resist moisture intrusion, shock, and vibration, E58 series is background rejection sensor with 2-wire circuit design and visible red beam. Stainless steel, PVDF, and tempered glass components are mechanically assembled using FKM seals to ensure complete sealing and resistance to industry chemicals. Suited for automotive applications, models come in 0.71 and 1.30 in. dia and are...
Read More »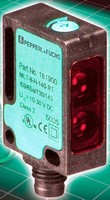 Supplied in 31 x 11 x 23 mm housing, ML7 Background Suppression (BGS) Photoelectric Sensors offer adjustable sensing range and automatic crosstalk protection. Latter enables multiple ML7 sensors to be mounted side-by-side, with no interference between units. While LED indicators relay power and output status as well as diagnostic information, 4-in-1(TM) output technology automatically detects...
Read More »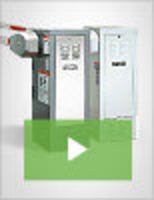 DoorKing is proud to introduce an easy add-on to its 1601 Barrier Gate Operator: The 1601 Traffic Lane Barrier. The barrier gate provides greater traffic control while eliminating the need for bollards or crash beams. Check out this video to learn more.
Read More »