If fall occurs over edge, MightyLite™- Leading Edge (LE) Self-Retracting Lifeline (SRL) protects- 310 lb worker in LE applications- or 400 lb worker in those with traditional overhead anchorage. Shock absorber- reduces fall arrest forces, while corrosion-resistant stainless steel- and aluminum construction lend to durability. Accommodating diverse applications through availability of 20,...
Read More »
Innovation Award for best printing products of the year Nottuln, Germany - 3S Simons Security Systems GmbH received the Bronze Award in the Packaging category at this year's PrintStars 2012 award ceremony. It honours the security labels for counterfeit-proof protection which 3S developed for the testing equipment manufacturer INGUN on the basis of 3S' micro colour codes SECUTAG-®. The annual...
Read More »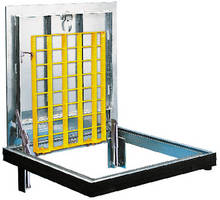 Designed to meet OSHA standard 29 CFR 1910.23 requirements, Fall Protection Grating System provides permanent means of fall protection for company's line of single and double leaf floor access doors. System is constructed of lightweight aluminum grating with stainless steel hardware for corrosion resistance. Grating panel includes scratch-resistant, safety yellow powder coat finish. By- securing...
Read More »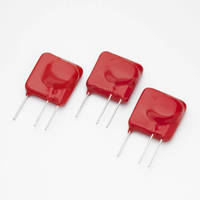 CHICAGO -- Littelfuse, Inc., the global leader in circuit protection, announced today that it is a finalist for the prestigious 2012 Chicago Innovation Awards. The company was recognized for its new line of thermally-protected metal oxide varistors (TMOV-®). Nearly 400 nominations were received from a cross-section of the business community in Chicago and the surrounding region. Our new...
Read More »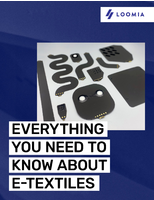 This ebook provides an in-depth overview into everything you need to know about E-Textiles.
Read More »
Offerings Support Worker Safety for Drilling and Refining Operations ROSWELL, Ga. -- To protect against the many hazards faced by workers in the oil and gas field as well as to provide the tools they need to work productively, Kimberly-Clark Professional is introducing a range of personal protection and wiping solutions for upstream, midstream and downstream operations. Oil and gas industry...
Read More »
-· Electrification Solutions from across the Digital Energy, Industrial Solutions and Power Conversion Businesses Highlighted at MINExpo 2012 -· Delivering Enhanced Power and Productivity, Products Featured as Part of the Broader Portfolio of GE Mining Business -· October 16 Virtual Trade Show to Feature GE's Solutions for the Mining Industry LAS VEGAS - GE (NYSE: GE) today highlighted...
Read More »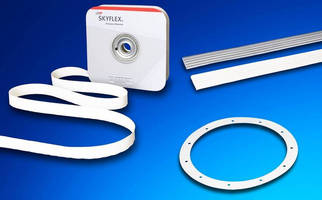 Soft, durable, and chemically inert, GORE™ SKYFLEX™ Aerospace Materials for anti-chafe applications help minimize vibration force and reduce abrasive effects of foreign debris between surfaces.- Protecting edges by isolating carbon and other components that are galvanically dissimilar, GORE SKYFLEX Aerospace Materials for edge protection are engineered to prevent abrasion and cut-through...
Read More »
- Material has earned USDA seal for high bio-content MILWAUKEE, WI - For years, designers have avoided flexible vinyl products over concerns about phthalates, the chemical plasticizers that make such products soft and easily moldable. InPro's IPC Door and Wall Protection division will now market flexible corner guards and bumpers made from a new phthalate-free, flexible vinyl developed in...
Read More »
ORLANDO, FL - API Technologies Corp. (NASDAQ:ATNY) ( API or the Company ), a trusted provider of RF/microwave, microelectronics, and security solutions for critical and high-reliability applications, today announced that it has received a new $3.4 million order to provide high-reliability receiver protectors for use in mobile, target acquisition Active Electronically Scanned Array (AESA) radar....
Read More »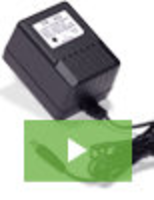 Triad Magnetics, an industry leader and one of the most trusted names in transformer design and manufacturing, is proud to announce the release of the Triad WAU Wall Plug-In AC Power Supply. Engineered to provide robust performance and high reliability, it is setting the standard for 120V/60Hz power supplies. See our video to learn all about it.
Read More »