The EMP-83 and EMP-822 offer high resolution for sharp presentations, network functionality and anti-theft features July 16th, 2007 Epson has announced the Middle East launch of two new versatile business projectors - the EMP-822 and EMP-83. The EMP-822 features 2600 ANSI lumens of brightness, while the EMP-83 features 2200 ANSI lumens. Both models deliver clear, bright and defined images in all...
Read More »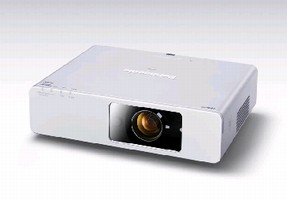 Based on concept of one projector per room, PT-F100 Series combines Micro Cut Filter with Auto Rolling Filter to minimize brightness loss due to dust. Daylight View 3 includes built-in ambient light sensor that detects room brightness and adjusts operation accordingly. Featuring wireless design, Models PT-FW100NT and PT-F100NT include Wireless Manager ME 4.0 software, which stabilizes wireless...
Read More »
o New and revolutionary projection technology offers versatile horizontal or vertical placement with the new PLC-XL50 LCD Projector o Fixed ultra-short focus lens and proprietary optical engine facilitates the projection of images up to 80-inches from a distance of about 3-inches o Optimal projection technology for the classrooms, conference rooms and advertising ANAHEIM, Calif., June 19 / -...
Read More »
Several new projector models offer a unique network interface for the management and networking of content delivery - Focusing on the educational, residential and houses of worship markets, SANYO introduces (10) ten new projector models - New models include innovative features such as ultra-bright projection, wireless transmission of non-compressed HD video, ultra short throw projection,...
Read More »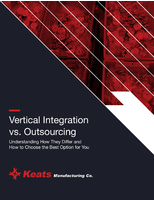 This white paper gives an overview into key industry trends and insights regarding vertical integration vs. outsourcing and understanding how they differ.
Read More »
Innovative upgrades to SANYO's exclusive PJ-NET system, which facilitates monitoring of projector functions remotely - System allows control and monitoring of 15,000 projection units in a single network - Revolutionary HD-WIRELESS SYSTEM receives uncompressed 720p and 1080i data wirelessly, from distances up to 100 feet away ANAHEIM, Calif., June 19 - INFOCOMM 2007 - SANYO, one of the world's...
Read More »
Chip Set Developments and Wide Resolution Projectors Highlighted at InfoComm ANAHEIM, Calif., June 19 - Texas Instruments (TI) (NYSE:TXN) today at InfoComm announced that recent chip set developments are stimulating continued adoption of BrilliantColor(TM) technology in front projection products, of which DLP-® Products enjoys approximately 50 percent global market share. BrilliantColor...
Read More »
The EMP-1810 and EMP-1815 projectors weigh just 2.9kg and 3.1kg respectively and feature 3500 ANSI Lumens, XGA resolution and a 1.6x zoom lens June 17th, 2007 Epson has announced the Middle East launch of its EMP-1810 and EMP-1815 feature-packed projectors ideal for businesses seeking flexibility with a combination of brightness, quality and portability. The projectors are easy to set-up and...
Read More »
Featuring 4,000-lumen max brightness level and 1600:1 contrast ratio, single-chip PT-D4000U uses two 3,000 hr-rated ac-powered lamps to produces Hi-Res images in any viewing environment. Its 10-bit processing system provides smooth tonal expression, while IP conversion circuit produces detailed images. Along with frame noise reduction, features include 3D Color Management and progressive cinema...
Read More »
Featuring 10-bit video processing, Model PT-D5700U and widescreen Model PT-DW5100U include 3D Color Management feature that helps optimize color saturation, hue, and brightness levels for approximately 1,070,000,000 colors. Wireless remote controls offer max operating distance of 30 m, while ac lamps last up to 2,000 hr in high mode and 3,000 hr in low mode. Liquid cooling system directly cools...
Read More »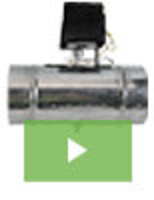 Alan Manufacturing has a long history of developing innovative solutions for HVAC applications. With over 1,000 product designs under our belt, we have gained a reputation as the go-to source for HVAC dampers, hardware, duct supports, zone control systems, and much more. Adding to this extensive list of achievements we now announce the release of our new line of Fresh Air Intake products. Designed to meet ASHRAE 62.2 standards, they are the most robust and high-performance product of their kind. See our video to learn more.
Read More »