Modern production and processing machines are required to satisfy ever-increasing demands for productivity, cost effectiveness and flexibility. Shorter throughput times and faster retooling are expected norms for an efficiently-operating plant. Eliminating costly disturbances and downtime resulting from maintenance work, or the lack of it, is critical to maintaining process flow and...
Read More »
PARIS Platform Offers Designers a Flexible Solution for Incorporating Intellectual Property Into Car Multimedia Systems SAN JOSE, Calif. and STUTENSEE, Germany, Oct. 10 -- Altera Corporation (NASDAQ:ALTR) and TRS-STAR GmbH today announced the PARIS development platform, the industry's first fully scalable infotainment platform for the automotive market. Featuring an Altera(R) Stratix(R) II FPGA,...
Read More »
FREDERICKTOWN, OHIO, September 21, 2007 - Divelbiss Corporation, serving the electronic and industrial control industry since 1974, announces availability of OptiCAN a dedicated CAN network protocol which allows all CAN enabled PLC on a Chip® based products to interact. The basic protocol is now standard in the Divelbiss EZ Ladder® software and allows for up to ten (10) nodes in the OptiCAN...
Read More »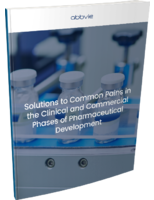 This ebook provides solutions to common pain points in the clinical and commercial phases of pharmaceutical development.
Read More »
Stratix III FPGA-Based Module Delivers Significant Cost, Power and Space Savings SAN FRANCISCO, Sept. 18 / / -- Altera Corporation (NASDAQ:ALTR) and XtremeData, Inc. today announced they are demonstrating their operational FPGA/Intel(R) Xeon(R) processor-based front side bus (FSB) module at the Intel Developer Forum. Equipped with an Altera(R) high performance Stratix(R) III FPGA, the XD2000i...
Read More »
Mansfield, Texas, USA - August 13, 2007 - Mouser Electronics, Inc., known for its rapid introduction of the newest products, today announced it has dramatically expanded its linecard by signing 31 additional electronic component suppliers in the first half of 2007. With an already extensive portfolio of products across the board, the additional suppliers bolster the product choices for Mouser's...
Read More »
Featuring 150K logic elements, EP3SL150 is 65 nm Stratix® III FPGA that complies with JEDEC DDR3 SDRAM standard, including read and write leveling to DIMMs as well as devices. I/O blocks are embedded with all timing-critical circuits, and Programmable Power Technology enables every programmable logic array block, DSP block, and memory block to operate independently at high-speed or...
Read More »
Arria GX FPGA Development Kit Certified PCI-SIG Compliant SAN JOSE, Calif., Aug. 7 / Altera Corporation (NASDAQ:ALTR) today announced that its low-cost Arria(TM) GX FPGA Development Kit has passed PCI-SIG's compliance tests on its first submission. Altera® Arria GX FPGAs, combined with Altera's PCI Express x4 MegaCore® intellectual property (IP) function, are an integral part of the...
Read More »
Integration Allows Cost-Effective and Compact Design SAN JOSE, Calif., Aug. 8 / Altera Corporation (NASDAQ:ALTR) today announced that its low-cost, low-power Cyclone® III FPGAs were chosen by Silicon Video Systems (SVS) to build the most compact and cost-effective multiviewer product on the market. Multiviewers are used in professional audio/video production, security surveillance and...
Read More »
Free, downloadable design solution now offers Microsoft Windows Vista Support July 10, 2007, SAN JOSE, Calif. - Xilinx, Inc. (NASDAQ: XLNX ) today announced immediate availability of Integrated Software Environment (ISE(TM)) WebPACK(TM) 9.2i- the latest version of the company's free downloadable programmable logic design suite. The 9.2i version includes all the features and enhancements of Xilinx...
Read More »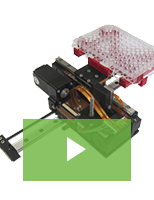 TPA Motion's microplate handling robots are designed specifically for medical instruments and lab automation devices. Check out the video to learn more.
Read More »