MINNEAPOLIS - Soligie, a market leader in the design and manufacture of printed electronics, announces enhanced capabilities with the addition of a sheet fed, flat bed screen printing line. The addition of a flat bed screen printing system strengthens Soligie's ability to efficiently support customers requiring low to medium volume manufacturing options. In addition, Soligie is better positioned...
Read More »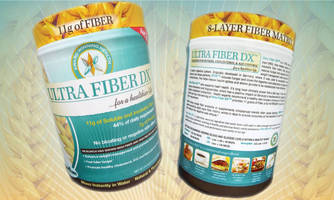 The RB Dwyer Group helps Barn Dad Innovation Nutrition(TM), a division of Angle Foods(TM) launch its newest product, Ultra Fiber DX(TM) with a shrink sleeve label printed on its IVCO (Infinitely Variable Cylinder Offset) web press. The RB Dwyer Groups new IVCO print technology enables Barn Dad Innovation Nutrition(TM) to present a shrink sleeve label with gravure quality and zero cylinder costs....
Read More »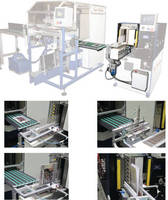 ODM auto-feed transfer station is now available for seamless assembly line hard cover book production from the Super Sticker(TM) to the Super Smasher(TM). Cased-in hard cover books come off the Super Sticker(TM) conveyor belt and are gripped and lifted 90-Âş upright onto the transfer station's conveyor belt. An electronic eye aligns each book thus insuring a smooth transfer into the Super...
Read More »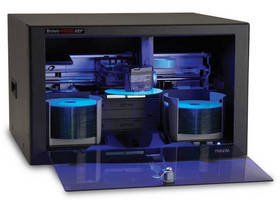 Available with 100 disc capacity and either 2 high-speed CD/DVD or CD/DVD/BD drives, Bravo 4102 XRP Disc Publisher prints full-color, 100% coverage disc in 6 sec. Built-in high-speed recorders, direct-to-disc printing, and robotics automate burning and printing of CDs, DVDs, and Blu-ray Disc(TM) media. Used for archival and distribution of video and audio, rack-mountable products feature...
Read More »
This ebook provides an in-depth guide to converting services.
Read More »
REHOVOT, Israel and BERGHEIM, Germany - Objet Geometries Ltd., the innovation leader in 3D printing for rapid prototyping and additive manufacturing, announced today that Laserdenta GmbH, a global leader in 3D scanners and CAD/CAM software solutions for the dental industry, has enhanced their Laserdenta's OpenCAD(TM) software's compatibility with Objet's Eden(TM) line of 3D printing systems,...
Read More »
New media increases application options for most solvent and UV curable inkjet printers TRUMBULL, Conn. - Oce, an international leader in digital document management, today announced the availability of several new media for display graphics inkjet printers. Each media is designed for use in creating display graphics prints including indoor and outdoor signs, banners, posters and other graphics....
Read More »
Easily and securely print from Google apps without a PC connection or print driver PALO ALTO, Calif. - HP today announced that Google Cloud Print users can print directly to any HP ePrint-enabled printer from any Google Cloud Print supported app on any computer or smartphone. HP's portfolio of web-connected and cloud-aware printers for home and business are the first to support Google Cloud Print...
Read More »
Teriostar LP-1030 series printers include printer-only LP-1030 as well as LP-1030-MF multifunction unit, which includes copy, scan up to speeds of up to 240 mm/sec, and print capabilities. Both offer speeds of 6.2 A1-size prints/min and 7.5 D-size prints/min. Small prints are automatically delivered to upper catch tray and large prints to lower catch basket. Measuring 1,200 x 605 mm, units...
Read More »
KBA at Gulf Print in Dubai At Gulf Print in Dubai from 14 to 17 March KBA was one of only a few exhibitors offering 'live' press demonstrations, in this instance on a Genius 52UV. Attendance was correspondingly high on the stand taken by KBA's sales agency Giffin Graphics, which exhibited a complete range of offerings from pre-press to finishing, consumables and waste disposal. Alongside print...
Read More »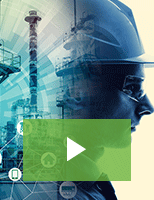 The Weavix™ platform takes productivity, quality, and visibility to a new level by providing better communication and real-time KPIs. Check out the video to learn more!
Read More »