Offering wireless, two-sided and mobile printing and free lifetime technical support BRIDGEWATER, N.J., -- Brother International Corporation, a leader in small business technology, today announced the launch of a new series of small office / home office ALL-IN-ONE color inkjets (MFC-J280W, MFC-J430W, MFC-J625DW and the MFC-J825DW - priced from $99-$149*). This new SOHO inkjet line is the first to...
Read More »
DEK, the world's leading mass imaging equipment supplier, will be showcasing its printing innovations and latest technologies at NEPCON South China 2011. The trade show will be held from 30 August to 1 September 2011 at the Shenzhen Exhibition and Convention Center. DEK's end-to-end solutions will include an extensive range of hardware, software and related services, from the award-winning print...
Read More »
Great Lakes Engineering Licenses DEK VectorGuard-® Technology Recognizing the benefits of DEK's award-winning VectorGuard-® stencil technology, Great Lakes Engineering today announced that it has signed a licensing agreement with DEK which will enable the Maple Grove, Minnesota-based stencil manufacturer to supply VectorGuard products to its customer base. VectorGuard is an incredibly unique...
Read More »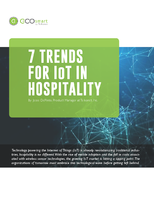 Check out this white paper to see how the IoT can be used in your hotel to reduce energy consumption, increase guest satisfaction, improve maintenance, and more.
Read More »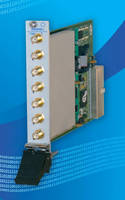 Clacton-on-Sea, UK, July 2011 - IEEE AUTOTESTCON is the United States' largest conference focused on automatic test systems for U.S. military systems, and has been held annually since 1965. The conference is hold in Baltimore this fall, all themes focused precisely on the current issues facing military automated test. Pickering Interfaces, a leading PXI/LXI Supplier, has continued in 2011 to...
Read More »
Equipped with smart touch panel display for PC-free navigation, Artisan-® 837 and Artisan 730 produce Ultra Hi-Definition 4 x 6 in. prints in 10 sec. Both models allow user to print, scan, and access memory card slots remotely with built-in wireless and Ethernet networking. Artisan 837 also offers high-speed color copying and faxing with 30-page automatic document feeder. With Epson Connect,...
Read More »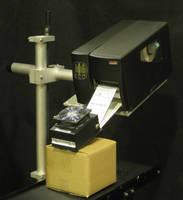 Designed for moderate- to high-speed operation, PA500w can print and apply 100+ labels/min to top, side, or bottom of products. Included product sensor and controller ensure accurate label placement, while wipe-on brush ensures proper adhesion to smooth flat surfaces as well as uneven surfaces. Capabilities handle application of labels, ranging from 3 x 1 in. to 4-½ x 7 in., to materials such as...
Read More »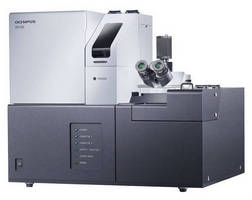 Able to scan one slide in less than 2 min, Virtual slide (VS) model VS120 produces identical digital virtual slide. Semi-automatic and manual focusing modes facilitate work with challenging samples, while image clarity is enhanced via Sample Detection Mask for automatic slide scanning. Solution scans 15 x 15 mm area using 20x objective lens with pixel resolution of 0.345 -µm in ~90 sec, while...
Read More »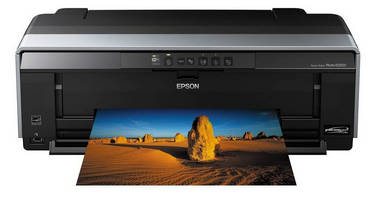 A3+ high-gloss photo printer uses 50 per cent larger ink cartridges for fewer cartridge changes Responding to customer demand for higher-capacity ink cartridges to improve user convenience, Epson has developed the Stylus Photo R2000 with 17ml ink cartridges. The new A3+, 8-colour photo printer, which has been launched in the Middle East, delivers high-quality photographic prints using Epson...
Read More »
Authenticating Document Scans and New Counterfeit Prevention/Forensic Technology ROCHESTER, N.Y. - DSS (Document Security Systems Inc.) (NYSE/AMEX: DSS) proudly announced that the U.S. Patent Office recently awarded the company two new patents. The first new U.S. patent called AuthentiGuard® VeriGlow® is being marketed to governments, pharmaceutical companies and corporations. This is a...
Read More »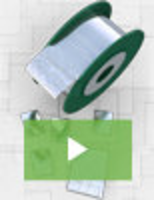 Indium Corporation has developed a new twist on traditional solder by developing a composite with a reinforced matrix internal structure. The result is a solder with increased strength and reliability. Check out this video to learn more about the mechanics behind the groundbreaking technology.
Read More »