KBA at Gulf Print in Dubai At Gulf Print in Dubai from 14 to 17 March KBA was one of only a few exhibitors offering 'live' press demonstrations, in this instance on a Genius 52UV. Attendance was correspondingly high on the stand taken by KBA's sales agency Giffin Graphics, which exhibited a complete range of offerings from pre-press to finishing, consumables and waste disposal. Alongside print...
Read More »
Designer Editions Combine Epson Stylus Pro 3880, 4900, 7890 and 9890 Printers with EFI Express for Epson Software RIP LONG BEACH, Calif., March 29, 2011 - The Epson Stylus-® Pro line of printing solutions is expanding once again with a wider selection of Designer Edition bundles that combine award-winning Epson Stylus Pro printers with an industry-leading EFI(TM) eXpress for Epson Software RIP....
Read More »
The wave of investment by German newspaper printers in new production kit continues with an order placed by Verlagsgruppe Nordkurier in Neubrandenburg for a 32pp KBA Commander CT press line with two Pastomat reelstands, two towers and a KF 5 folder. The purpose of the investment is to address more sophisticated demands in terms of quality, productivity and flexibility. Nordkurier, which has...
Read More »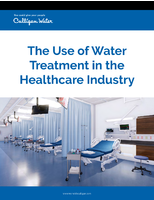 Facilities Where Water Treatment for Healthcare Is Essential
Read More »
Troy, MI - FISHER/UNITECH, provider of product lifecycle management solutions, is exhibiting at the Precision Machining Technology Show (PMTS), Greater Columbus Convention Center in Columbus, Ohio, April 19-21, 2011. In Booth #1018, FISHER/UNITECH will demonstrate the capabilities of the Dimension Elite 3D Printer, ideal for printing intricate 3D product mockups and functional models of parts...
Read More »
Stratasys FDM Technology supported the design and build of the new AMR-One race car FRANKFURT - 28th March 2011 - (NASDAQ: SSYS) Stratasys Inc. says Aston Martin Racing (AMR) was able to meet an aggressive development schedule for its AMR-One race car by using 3D printing. The company's Dimension-® 3D Printer was used to mock up the chassis, driver controls and engine of the race-car. The 3D...
Read More »
Employing dual thermal print heads, GY412 simultaneously prints on both sides of label to eliminate need for secondary printers in applications such as transportation and logistics, eCommerce fulfillments and forms, and shipping labels. Unit performs at printing rates up to 10 ips and features onboard linear as well as 2D symbologies. Interface options include USB 2.0, LAN (10/100BaseT), and...
Read More »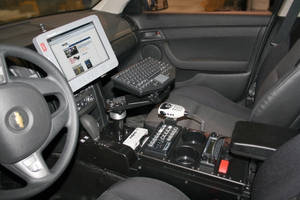 Victor, NY, USA - Lengthy shifts, dangerous environments and tedious paperwork are just some of the challenges faced by law enforcement officers today. L-Tron Corporation recognizes these difficulties and supports police officers by providing the most current technology and equipment needed to complete daily tasks. L-Tron now offers a heavy-duty line of Havis patrol car products designed...
Read More »
Maintaining a commitment to technology advancement and R&D investment - even through the recent global downturn - is a strategy that has resulted in DEK's development of several new ground-breaking printing innovations. All of these latest technologies will be showcased at the upcoming APEX event taking place April 12 - 14 in Las Vegas, Nevada and DEK invites show delegates to see these advances...
Read More »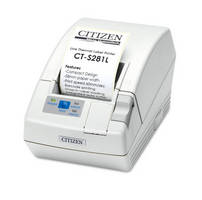 Featuring drop-in paper loading and integrated auto-cutter for full and partial cuts, CT-S281L can print high definition labels and receipts, and both 1D and 2D barcodes. Serial or USB interfaces connects unit to standard retail and office equipment. Product is compatible with variety of media types and sizes, up to 58 mm in width and between 60-100 microns in thickness. Black mark registration...
Read More »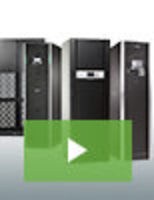 At 3Sixty Mission Critical, we specialize in maintaining the performance and uptime of our customer's mission-critical applications. Our services are comprehensive and designed to take on the entire burden of maintenance. Our "UPS as a service" is just another example of how we develop out of the box solutions to help our customers operate more efficiently; see our video to earn more.
Read More »