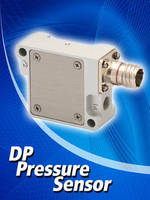 Supplied in anodized aluminum housing, aerospace-grade differential pressure (DP) sensor continuously monitors pressure drop across turbine engine style inlet air filter (inlet barrier filter). It incorporates piezo-resistive sense element and uses predetermined pressure difference to indicate critical air flow restriction. Available in pressure ranges of 0-1, -
Read More »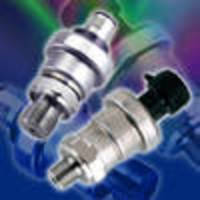 Kavlico, a global business unit of Custom Sensors & Technologies (CST) has a suite of sensors that have been designed to perform in a wide variety of hydraulic applications. Capable of operating for millions of pressure cycles, these low power consumption pressure sensors provide an accurate, reliable, and stable signal over many years of operation in the harshest environments. The high...
Read More »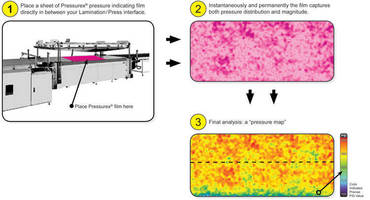 Revealing pressure magnitude and distribution between any two contacting or mating surfaces, from 2-43,000 psi, Mylar-based Pressurex-® Sensor Film helps verify adequate frame-to-module edge sealing. Placed at interface of 2 contacting surfaces, film permanently captures force applied during lamination press by changing color. Film offers solution for quality control checks during equipment...
Read More »

Consisting of IEC-compliant microphone and preamplifier system, -½ in. Model HT378B02 can be used by test engineers to measure sound amplitude in Pascals or Decibels and perform frequency analysis. Low-noise acoustic measurement system is suited for obtaining measurements in and around vehicle's engine, manifold, underhood, exhaust pipe, and other hot spots associated with powertrain and vehicle...
Read More »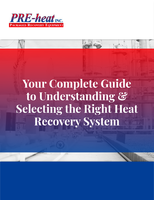 Learn about the important qualities of heat recovery systems.
Read More »
While able to execute functions such as temperature compensation and avoidance of long-term drift, KM37xx series can also measure pressure using standard Beckhoff Bus Terminal with width of 24 mm. Terminals change measured pressure into electrical signal, and this 16-bit value is available to higher level controller and can be transmitted by over 12 fieldbuses. Series can be used in any situation...
Read More »
Structured with acceleration-compensated quartz sensing elements, Series 119B and 109C dynamic ICP-® and charge output pressure sensors feature ceramic coating on diaphragm for thermal shock delay during pressure measurement and also allows for flush mounting. On-board electronics provide conditioned output signal and can transmit noise-free signals over long cable runs. Sensors are available...
Read More »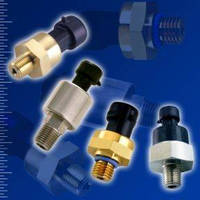 Kavlico, a global business unit of Custom Sensors & Technologies (CST) has a complete line of high accuracy pressure sensors that are well-suited for standby power applications. As a worldwide leader in diesel engine pressure sensor technology, Kavlico has an extensive list of products that can help optimize a standby power generation solution. Whether it's a basic application with requirements...
Read More »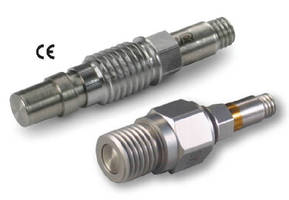 Featuring solid state construction, hermetically sealed housing, and laser-welded flush diaphragm, PCB-® Series 113B and 102B are frequency tailored, combining mass balancing and microelectronics. Sensors offer dynamic ranges to 15 kpsi, sensitivities to 11 mV/psi, and resonant frequencies above 500 kHz. Supplied with NIST traceable, A2LA accredited calibration to ISO17025, units deliver 5 V...
Read More »
Certified under ATEX and CSA for use in hazardous environments, PCB-® Series 102 and 121 measure dynamic pressure events such as surges, pulsations, and spikes, making them suited for use in pumps, compressors, and power generation equipment. Sensors also detect wellhead acoustics to determine properties of mud and water. Available in various mounting configurations, units offer pressure ranges...
Read More »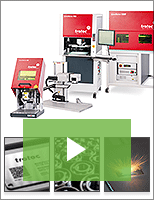 Trotec's laser marking solutions provide your company with configurable workstations and intuitive, customizable software. Check out our video to learn more.
Read More »