Revolutionary New Product to Significantly Increase Runtime and Reduce Maintenance Costs Associated With Pump Failure, Company to Unveil New Product at Analyst Day in New York City Today SAN LEANDRO, Calif. -- Energy Recovery Inc. (Nasdaq:ERII), the leader in pressure energy technology for industrial fluid flows, today announced its entry into the hydraulic fracturing (fracking) market through...
Read More »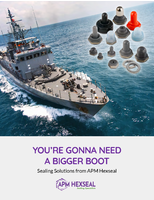 Learn about sealing boot types and applications in marine environments.
Read More »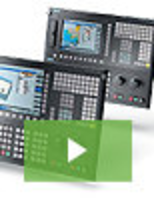 Siemens new SINUMERIK 828D ADVANCED, SINUMERIK 828D and SINUMERIK 828D BASIC sets the standard for productivity enhancements of turning and milling operations on standardized machines and simplify the automation of grinding machines. See our video to learn all about it.
Read More »