Revolutionary New Product to Significantly Increase Runtime and Reduce Maintenance Costs Associated With Pump Failure, Company to Unveil New Product at Analyst Day in New York City Today SAN LEANDRO, Calif. -- Energy Recovery Inc. (Nasdaq:ERII), the leader in pressure energy technology for industrial fluid flows, today announced its entry into the hydraulic fracturing (fracking) market through...
Read More »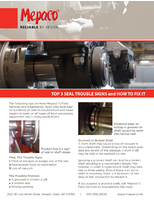 If ignored, broken seals can lead to a loss in production and equipment shut down. For more information on seals and seal repairs, download now.
Read More »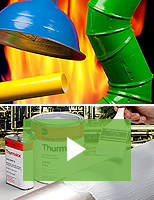 Dampney's high performance coating systems provide protection against extreme weather, chemicals, and corrosive environments for atmospheric, immersion, and underground applications. Check out the video to learn more.
Read More »