Revolutionary New Product to Significantly Increase Runtime and Reduce Maintenance Costs Associated With Pump Failure, Company to Unveil New Product at Analyst Day in New York City Today SAN LEANDRO, Calif. -- Energy Recovery Inc. (Nasdaq:ERII), the leader in pressure energy technology for industrial fluid flows, today announced its entry into the hydraulic fracturing (fracking) market through...
Read More »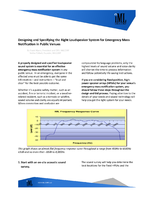 A guide for designing and implementing effective loudspeaker systems for emergency situations.
Read More »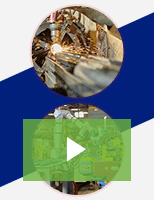 J&D Tube Benders' laser cutting and machining services provide accurate and complex features on tubes of all shapes and sizes. Check out the video to learn more!
Read More »