Revolutionary New Product to Significantly Increase Runtime and Reduce Maintenance Costs Associated With Pump Failure, Company to Unveil New Product at Analyst Day in New York City Today SAN LEANDRO, Calif. -- Energy Recovery Inc. (Nasdaq:ERII), the leader in pressure energy technology for industrial fluid flows, today announced its entry into the hydraulic fracturing (fracking) market through...
Read More »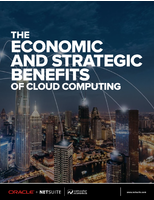 Cloud computing and software-as-a-service (SaaS) vs. on-premise systems and proprietary software, which one should you choose? Check out this report, and find out which solution is best for your IT needs.
Read More »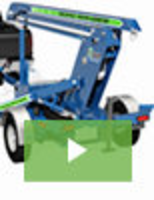 Providing adequate fall protection is always a critical consideration and one that in many cases can be difficult to ensure. The new Mobile Fall Protection Unit is designed to facilitate positive fall protection in applications that would typically be difficult or impossible to provide with standard methods. To learn all about the advantages and convenience, see our video.
Read More »