Ultra Low Deflection Press, used for copper-clad laminate applications utilizing PTFE, provides high pressure operation at 2100 tons. Vacuum system is 59 in. x 88 in. with 5 openings and 19 in. rams. System permits no more than 0.0004 in. deflection over 4 ft span with parallelism of 0.0007 in. per ft. Press is heated with oil for uniformity of heat and offers temperature control of +/- 5°...
Read More »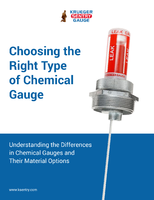 Understanding the Differences in Chemical Gauges and Their Material Options
Read More »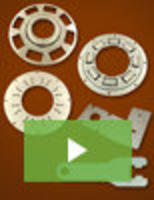 PDS is an established leader in progressive die stamping, with a reputation for providing precision and value that dates back more than half a century. Through extensive capabilities and a staff of seasoned professionals, we set the standard for quality, delivering flexible services that can meet the needs of the most challenging requirements. See our video to learn more.
Read More »