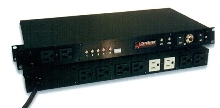 Available as 19 in. rack mount or 17 in. modular, PDU features total of 10 outlets, 4 sequentially switched, 4 normally switched, and 2 always on. It includes switch selectable delay, power failure reset latch, remote control capabilities, and daisy chaining. Low voltage shut-down function will automatically shut down in opposite sequence of start-up if voltage drops below 95 V. 15 and 20 A...
Read More »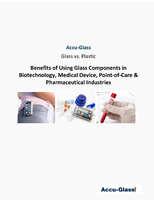 This white paper from Accu-Glass outlines the various properties that make glass such an attractive option for a diverse range of medical-related applications.
Read More »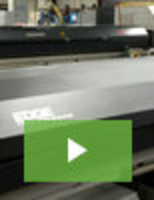 For precision and value that sets the standard for quality and craftsmanship, EGS Production Machining is the source for precision and value. Our extensive capabilities and dedication to customer service allow us to deliver the optimal manufacturing solution. See our video to learn more.
Read More »