Erlangen, Germany, April 28, 2010 - Siemens Energy has received further major orders from Qatar General Water & Electricity Corporation (Kahramaa), the Doha-based and state-owned utility. As part of the national project to expand the power distribution network in the state of Qatar, Siemens was awarded a contract named Phase IX. Siemens will therefore supply substations and switchgear valued at...
Read More »
Offering rated power and capacity of storage scalable up to 50 MW for 60 min and more, SVC Light-® with Energy Storage enables dynamic control of active, as well as reactive power in power system, independent of each other. Active power control is enabled by levelling out power fluctuations from intermittent generation sources such as wind and solar energy. This technology also facilitates load...
Read More »
Siemens Energy has received an order to supply integrated pumping solutions for TransCanada's Keystone Gulf Coast Expansion Project. The pipeline will transport crude oil from Alberta, Canada to serve markets on the U.S. Gulf Coast. The expansion will complement the overall Keystone pipeline system, with the first phase expected to begin delivering crude oil to the U.S. Midwest in mid-2010. The...
Read More »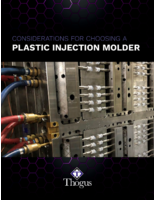 Choosing a plastic injection molder is no small decision. There are a number of factors that play into your selection, and it's important to consider them all to ensure you find the plastic injection molding company that suits your unique needs. This eBook is your guide to identifying those factors to help you make an informed decision.
Read More »
Medium voltage power products to support network upgrade Zurich, Switzerland - ABB, the leading power and automation technology group, has signed a $12 million framework agreement to supply medium voltage power equipment to ESB Networks, Ireland's nationwide power distribution utility. The four-year framework agreement includes supply of 24 kV SafeRing Ring Main Units (RMUs) to help upgrade the...
Read More »
Integrated automation and electrical solutions to increase offshore productivity and energy efficiency Zurich, Switzerland,- ABB, the leading power and automation technology group, has won an order worth more than $60 million from Hyundai Heavy Industries to provide an array of power and automation technologies for an offshore production platform at the Goliat oil and gas field off the northern...
Read More »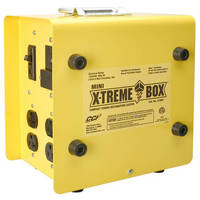 Available with NEMA Type-1 enclosure, Mini X-Treme box is equipped with 8 NEMA 5-20R 20 A, circuit breaker and GFCI protected outlets that split between front and back panels, and comes with 1 NEMA L14-30P inlet on side panel. Unit is OSHA and NEC compliant, and is also ETL Listed. Suited for disaster restoration work, box helps convert 30 A, 125/250 V generator and dryer outlets, and 50 A,...
Read More »
FACTS solution to increase transmission capacity and reliability of existing power lines ABB will design, supply, install and commission four series compensators and a Static VAr Compensation (SVC) solution to stabilize power flow and increase the capacity of existing 220 kilovolt (kV) transmission lines. The project is expected to be completed by 2011. SVC and series compensation solutions are...
Read More »
ORLANDO, FL and PITTSBURGH, PA Siemens Energy, Inc. and BPL Global® (BPLG) are expanding their relationship in North America to provide the most comprehensive Smart Grid portfolio in the industry. Siemens is currently an investor in BPLG and a co‐marketer of its transformer monitors, and now Siemens will team with BPLG to integrate and resell BPLG load management and distributed energy...
Read More »
Agreement will enhance existing product integration success and expand solutions for utility Smart Grid applications Raleigh, North Carolina, March 23, 2010 - ABB, the leading power and automation technology company, and Sensus, the leading provider of innovative technology solutions that enable the conservation of water and energy, have announced a new partnership agreement that will allow the...
Read More »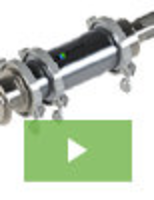 As a leader in industrial sampling equipment at Sentry Equipment, our success is built on a history of innovation and designs that epitomize value and efficiency. The new Hygienic Automatic Sampler is another example of our dedication to developing quality engineered products. To learn how this product can streamline the sampling process for dry, free-flowing materials, see our new video.
Read More »