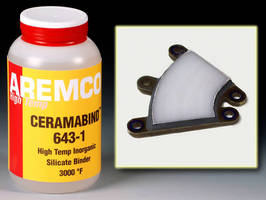 Inorganic, water-dispersed Ceramabind™ 643-1, resistant to temperatures to 3,000°F, mixes with range of oxide and metallic powders into inert, electrically, chemically, and wear-resistant material that will not outgas under ultra high vacuum (UHV). Typical uses include formulating corrosion protective coatings for high-temperature metal structures as well as producing chemically resistant...
Read More »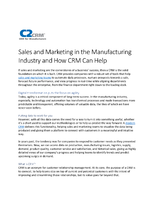 To learn more about the importance of CRM and how it can specifically address your company's needs, download now.
Read More »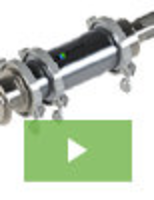 As a leader in industrial sampling equipment at Sentry Equipment, our success is built on a history of innovation and designs that epitomize value and efficiency. The new Hygienic Automatic Sampler is another example of our dedication to developing quality engineered products. To learn how this product can streamline the sampling process for dry, free-flowing materials, see our new video.
Read More »