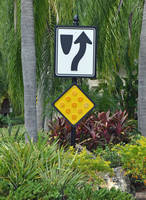 Occasionally a property requires a more architecturally distinctive look, a sort of return to old time sensibilities with a nostalgic air that transports one back to a time when form was as important as function. When craftsmen took pride in building beauty into even the most mundane elements, a finial could be as much sculpture as a necessary cover to keep rainwater out. With that in mind, NTS...
Read More »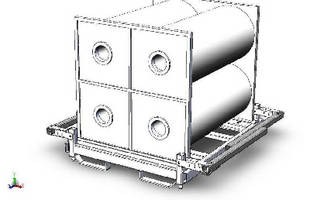 On steel shipping racks, Folding Corner Posts allow corner to be positioned in 3 different planes while staying attached to rack. First position is with corner post folded onto deck surface. In second position, corner is folded outward from deck, parallel to deck length. Third position enables corner to be placed to vertical for product protection when stacked. Deck can be designed for almost any...
Read More »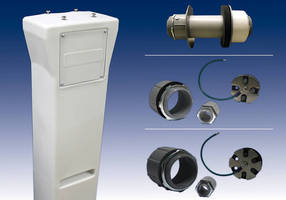 Detroit Lakes, MN - SJE-Rhombus®, an industry leader in providing quality control solutions for water and wastewater applications, introduces a new panel mounting post and three accessory kits designed to improve control panel installations for contractors. The Panel Mounting Post, made of rugged polyethylene construction, can accommodate control panel enclosures with a minimum depth of 6...
Read More »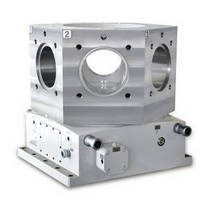 Available with either 4 or 6 tool stations, in sizes 18, 24, and 32 in. across flats, Hydraulic Indexing Tool Posts accept square shank turning tools or variety of drill and boring bar holders. Self-contained non-lifting units are bi-directional, positioning and locking into large diameter 3-piece Hirth tooth coupling with accuracy of ±4 sec. Developed specifically for large horizontal...
Read More »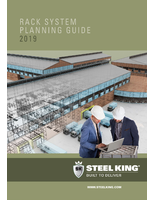 There is plenty to consider before setting up or replacing storage rack systems in your warehouse. This whitepaper contains a guide and general checklist of the most important considerations.
Read More »
Part of Trex Elevations® Steel Deck Framing System, Trex Elevations Deck Support Post offers preferable solution to pressure-treated lumber posts, which may warp, rot, twist, split, or decay. Fire-resistant post, available in 10 ft standard length, also offers protection against wood-boring insects. In addition, Trex Elevations Joists are available in 8–20 ft lengths in 1 ft...
Read More »
Featuring 16 in. tall aluminum sailboat casting, set on deeply recessed square post mounting base, Sign Post Finial is suitable for seaside developments, yacht clubs, and marinas. Four set screws solidly attach finial cap to 3 x 3 in. square profiled sign or fence post. Finial is supplied standard with durable black powder coated finish, but hundreds of custom color choices are available.
Read More »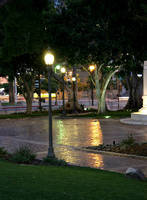 When the park surrounding Los Angeles City Hall reopened after eight months of repair work, sustainability and energy conservation were among a variety of articulated criteria for its restoration. City Hall Park was cordoned off by chain-link fence last year after police cleared hundreds of Occupy L.A. demonstrators who had camped on the lawn for nearly two months. We were presented with a choice...
Read More »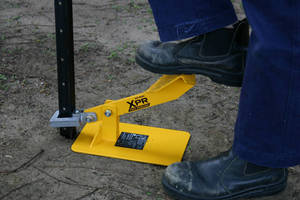 Australian company Sevinn Pty Ltd (part of Sevaan Group) has instantly delivered on its pledge to become a leader in designing and manufacturing original products for the international industrial market. Its first patented invention - the XPR (star post remover) - was developed for fast, safe removal of fence posts and pickets regularly used in the agricultural industry, around building and...
Read More »
Branford, CT -- In response to higher demand for replacement and repair products for damaged parking lots and driveways, Seton stepped up their production and increased inventory, ensuring that all items like signs, posts and stencils continue to be available for immediate shipment to customers. Driveways and parking lots especially took a beating from the extremely harsh winter this year....
Read More »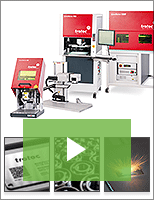 Trotec's laser marking solutions provide your company with configurable workstations and intuitive, customizable software. Check out our video to learn more.
Read More »