Offers versatile threaded binding cap that accommodates spade lugs, bare wires, and 2 mm pin tips through the cross-hole. Features brass body that is nickel plated for conductivity and corrosion resistance. Available in Black, Red and Green colors that are ideal for electronic and electrical projects.
Read More »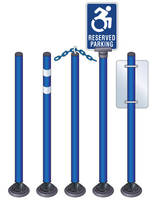 Pacific Cascade Corporation's Gorilla Posts Can Now Show Your True Colors For Any School Or Business. Vancouver, Oct. 1, 2019 /PRNewswire/ -- In the past, standard 2 1/3 Gorilla Posts have been limited to 6 different post color options. Recently, Gorilla Post added a new vibrant royal blue post to the color option mix. The new blue color works perfectly with ADA signage where the bright royal...
Read More »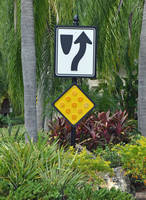 Occasionally a property requires a more architecturally distinctive look, a sort of return to old time sensibilities with a nostalgic air that transports one back to a time when form was as important as function. When craftsmen took pride in building beauty into even the most mundane elements, a finial could be as much sculpture as a necessary cover to keep rainwater out. With that in mind, NTS...
Read More »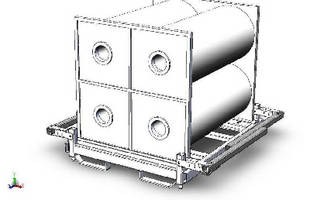 On steel shipping racks, Folding Corner Posts allow corner to be positioned in 3 different planes while staying attached to rack. First position is with corner post folded onto deck surface. In second position, corner is folded outward from deck, parallel to deck length. Third position enables corner to be placed to vertical for product protection when stacked. Deck can be designed for almost any...
Read More »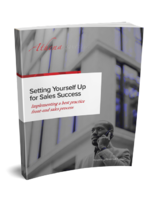 This ebook provides tips on creating and implementing best practice front-end sales processes.
Read More »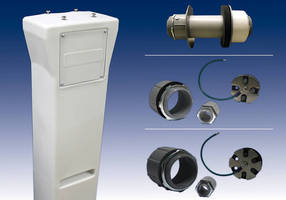 Detroit Lakes, MN - SJE-Rhombus-®, an industry leader in providing quality control solutions for water and wastewater applications, introduces a new panel mounting post and three accessory kits designed to improve control panel installations for contractors. The Panel Mounting Post, made of rugged polyethylene construction, can accommodate control panel enclosures with a minimum depth of 6...
Read More »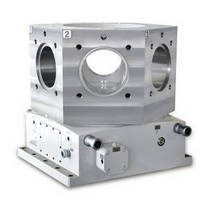 Available with either 4 or 6 tool stations, in sizes 18, 24, and 32 in. across flats, Hydraulic Indexing Tool Posts accept square shank turning tools or variety of drill and boring bar holders. Self-contained non-lifting units are bi-directional, positioning and locking into large diameter 3-piece Hirth tooth coupling with accuracy of -
Read More »
Part of Trex Elevations-® Steel Deck Framing System, Trex Elevations Deck Support Post offers preferable solution to pressure-treated lumber posts, which may warp, rot, twist, split, or decay. Fire-resistant post, available in 10- ft standard length, also offers protection against wood-boring insects. In addition, Trex Elevations Joists are available in 8–20 ft lengths in 1 ft...
Read More »
Featuring 16 in. tall aluminum sailboat casting, set on deeply recessed square post mounting base, Sign Post Finial is suitable for seaside developments, yacht clubs, and marinas. Four set screws solidly attach finial cap to 3 x 3 in. square profiled sign or fence post. Finial is supplied standard with durable black powder coated finish, but hundreds of custom color choices are available.
Read More »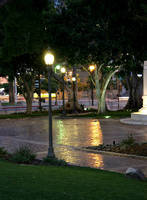 When the park surrounding Los Angeles City Hall reopened after eight months of repair work, sustainability and energy conservation were among a variety of articulated criteria for its restoration. City Hall Park was cordoned off by chain-link fence last year after police cleared hundreds of Occupy L.A. demonstrators who had camped on the lawn for nearly two months. We were presented with a choice...
Read More »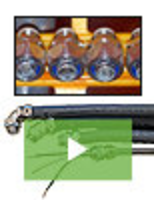 Anamet Electrical's 316 Stainless steel SEALTITE® fittings and UL-listed cord grips protect sensitive wiring components from fluids, corrosive contaminations, bumps, and abrasions with a steel core and liquid tight conduit jacket. Check out this video to learn more.
Read More »