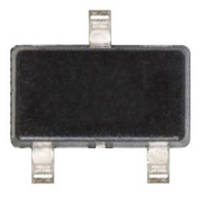 Respectively supplied in SOT-23 SMT and leaded, flat TO-92 packages, SS311PT and SS411P bipolar Hall-effect sensors operate from 2.7-7 Vdc supply voltage. Built-in pull-up resistor can interface with common electronic circuits and both models are operated by magnetic field from permanent magnet or electromagnet. They may be used in speed and RPM sensing, tachometers, flow-rate sensing, brushless...
Read More »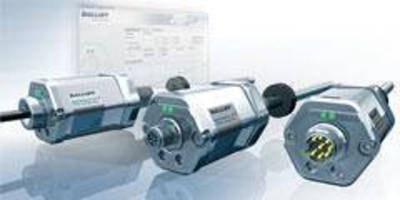 Available in standard and Plus versions, Micropulse Generation 7 comes in analog rod style housing that offers IP68 protection for pre-wired cables (IP67 for connector models). Micropulse, the base offering, is backwards-compatible to Generation 5 products, while more advanced Micropulse Plus offers flexible output scaling and configuration via PC interface. Both offer stroke lengths to 300 in....
Read More »
Trans-Tek has created a unique category of Linear Displacement Transducer (LVDT), originally developed for a manufacturer of tools for the down-hole oil drilling industry. The products are the result of a collaborative, creative process that produced several iterations for increasingly deeper pressures and higher temperatures. Two models evolved, based on the company's Series 230. However,...
Read More »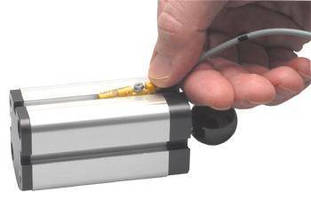 Short circuit protected BIM-UNT cylinder position sensors are availble in 2-wire DC version, along with NAMUR option for intrinsically safe applications. Measuring 28 mm long, units have quick-mount tab that helps seat sensor in cylinder's groove, even before screw is tightened, to facilitate single-handed mounting. Active sensing faces are located directly at end of sensor, allowing it to safely...
Read More »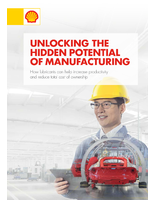 This paper illustrates how manufacturing companies have successfully worked with Shell Lubricants to upgrade their lubrication and extract value by reducing TCO and improving equipment productivity.
Read More »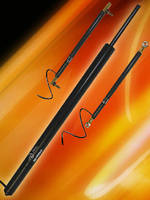 Employing piston-mounted magnet on 12.5 mm rod that extends and retracts to measure motion, Temposonics® C-Series Model CR integrates standard Model CS or CM sensor inside 1 mm thick steel mechanical package that protects sensor electronics from damage. It employs magnetostrictive, non-contact, absolute position sensing technology modules and can withstand shock/vibration up to 5G. Supply...
Read More »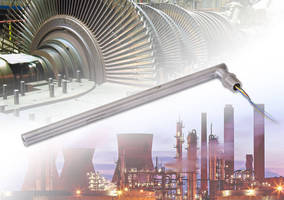 Pennsauken, NJ, September 18, 2009...The Macro Sensors HLR 750 Series of ¾" diameter LVDT Position Sensors play an important role in the predictive maintenance of gas turbines as part of process control systems used to monitor shell expansion and bearing vibration. Installed on turbine shells, these hermetically sealed AC-LVDTs measure shell expansion, providing linear output that operators...
Read More »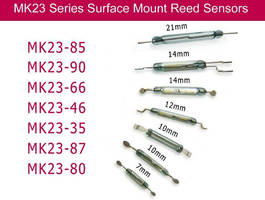 Capable of switching up to 20 W with individual maximums of 1.0 A and 200 V, MK23 Series non-molded sensors feature minimum of 200-320 Vdc across contacts. Sensors offer multiple lead designs, switching options including SPST or SPDT versions, and require no external power to operate. With smallest version measuring only 13.0 x 1.8 x 2.0 mm, sensors allow for high density PCB population, and suit...
Read More »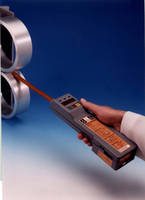 Noncontact capacitive gap and parallelism sensor systems measure precise distance between liquid, anti-reflective, and CVD coating head-to-media during solar panel production. Systems enable manufacturers to maintain thin-film coating uniformity and to optimize yield and efficiency.
Read More »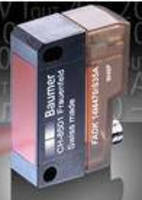 Featuring 50-400 mm measuring range and 0.1 mm resolution, FADK 14 may be used wherever distances need to be measured and objects have to be positioned precisely. Red light LED distance sensor, available with 2 output versions (current or voltage output), takes measurements at speeds that allow use in applications involving dynamic movement. Resistant to dirt, unit integrates IO-link...
Read More »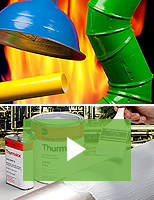 Dampney's high performance coating systems provide protection against extreme weather, chemicals, and corrosive environments for atmospheric, immersion, and underground applications. Check out the video to learn more.
Read More »