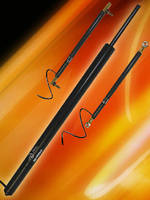 Employing piston-mounted magnet on 12.5 mm rod that extends and retracts to measure motion, Temposonics® C-Series Model CR integrates standard Model CS or CM sensor inside 1 mm thick steel mechanical package that protects sensor electronics from damage. It employs magnetostrictive, non-contact, absolute position sensing technology modules and can withstand shock/vibration up to 5G. Supply...
Read More »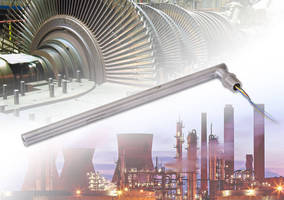 Pennsauken, NJ, September 18, 2009...The Macro Sensors HLR 750 Series of ¾" diameter LVDT Position Sensors play an important role in the predictive maintenance of gas turbines as part of process control systems used to monitor shell expansion and bearing vibration. Installed on turbine shells, these hermetically sealed AC-LVDTs measure shell expansion, providing linear output that operators...
Read More »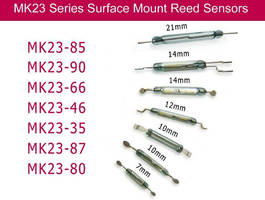 Capable of switching up to 20 W with individual maximums of 1.0 A and 200 V, MK23 Series non-molded sensors feature minimum of 200-320 Vdc across contacts. Sensors offer multiple lead designs, switching options including SPST or SPDT versions, and require no external power to operate. With smallest version measuring only 13.0 x 1.8 x 2.0 mm, sensors allow for high density PCB population, and suit...
Read More »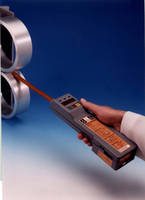 Noncontact capacitive gap and parallelism sensor systems measure precise distance between liquid, anti-reflective, and CVD coating head-to-media during solar panel production. Systems enable manufacturers to maintain thin-film coating uniformity and to optimize yield and efficiency.
Read More »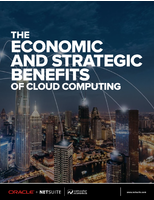 Cloud computing and software-as-a-service (SaaS) vs. on-premise systems and proprietary software, which one should you choose? Check out this report, and find out which solution is best for your IT needs.
Read More »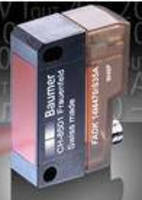 Featuring 50-400 mm measuring range and 0.1 mm resolution, FADK 14 may be used wherever distances need to be measured and objects have to be positioned precisely. Red light LED distance sensor, available with 2 output versions (current or voltage output), takes measurements at speeds that allow use in applications involving dynamic movement. Resistant to dirt, unit integrates IO-link...
Read More »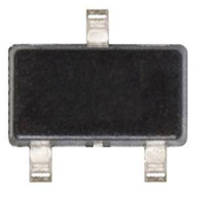 Housed in SOT-23 subminiature surface mount package, Series SS340RT responds to North pole, while Series SS440R, featuring flat TO-92 style package, responds to South pole. Sinking output with open collector allows devices to interface with many electrical components without buffering. Operating up to 302°F, Hall Effect sensors offer reverse polarity protection and are suited for door or...
Read More »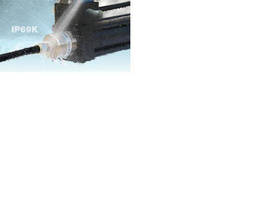 Rugged Micropulse® ProCompact rod-style linear position transducer incorporates non-contact magnetostrictive technology into welded, hermetically-sealed stainless steel housing, for protection against environmental hazards. It comes in standard Â-¾ in.-16 UNF mounting threads, enabling installation into hydraulic or pneumatic cylinders. Device is environmentally protected to IP68, and...
Read More »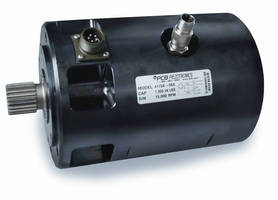 Suited for torque studies on aircraft turbine engine air starters and cantilevered aerospace hydraulic motors and pumps, series 4115K uses non-contact, rotary transformer for sending excitation voltage to, and receiving measurement signals from, strain gage instrumented rotating sensor element. Optional pickup provides output proportional to speed and optional K-type thermal couple monitors...
Read More »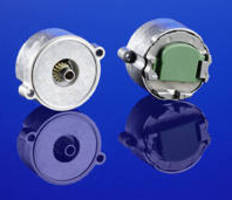 Measuring 36 mm in diameter, SEK/SEL37 Capacitive Motor Feedback Systems feature HIPERFACE® interface and are available in single-turn and multi-turn versions with radial or axial plug outlet. Units provide 16 sine/cosine periods, resolution of 512 steps/rev, and operating temperature of -40 to +115°C for single-turn models and -20 to +115°C for multi-turn models. Mounted...
Read More »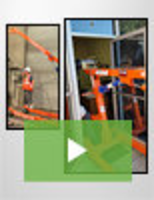 EZRig Cranes offers lifting solutions that are engineered for robust performance, providing the ultimate in portability. Designed for real-world lifting needs, our products are small and light with options and features that make them ideal for a broad range of applications. See our video to learn how an EZRig Crane can simplify your lifting requirements.
Read More »