Solutions enable designers to remove nearly a metric ton of fabric and resin from 2.0 Megawatt wind turbine blade sets compared to using standard Eglass reinforcement BEIJING, -- Owens Corning (NYSE:OC), a leading global producer of reinforcement solutions for composite systems and residential and commercial building materials, today introduced Ultrablade(TM) fabric solutions to help enable the...
Read More »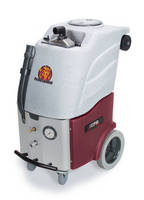 Recycles and Filters Cleaning Solution Chicago, IL - CFR®, which manufactures midsized recycling carpet extractors and other carpet cleaning tools and equipment, has proudly entered its carpet extractor, the ECO-500, into this year's ISSA/TRADESHOW® 2010 Innovation Award Program. The Innovation Award Program recognizes ground-breaking products and services that benefit the industry, helping...
Read More »

Available in standard and The Ax(TM) profiles, SAWZALL® Blades feature aggressive 5 TPI (teeth per inch) pattern that enables increased cutting speed. Nail Guard(TM) tooth design prevents nails from fracturing blade's teeth upon impact; cutting edge of tooth form remains engaged with nail, rather than allowing nails to drop into gullets and cause teeth-fracturing impacts. Also featured are...
Read More »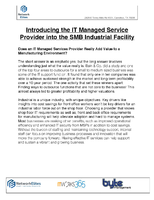 To find out more about how IT managed service providers can specifically help your manufacturing company, download now.
Read More »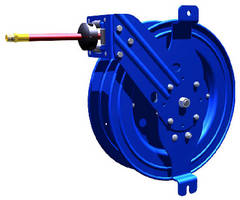 Designed to handle up to 50 ft of Â-¼, 3/8, and ½ in. hose ID, SG Series is suitable for low, medium, and high-pressure uses. Models are available with standard spring retraction and EZ-Coil® controlled retraction systems. Outfitted guide arm and roller assembly are moved to 1 of 6 different positions using standard ½ in. wrench. With 2-bolt mounting pattern, reels can...
Read More »
Available in 3 different models, Imperial Solar Lanterns offer alternative to gas or low voltage lighting. Units feature cone reflector technology and bright white LEDs that will safely light entryway, home, or business. Powder-coated cast-aluminum lamps are both weather- and rust-resistant, and require no maintenance. Lights automatically turn on at dusk and off at dawn.
Read More »
CANTON, Ohio, -- In May of 2009, when the future of the Hubble space telescope was hinging on delicate repairs performed by NASA astronauts using ATK's Mini Power Tool, ATK turned to a trusted source for precision components required for the job. Now ATK and Timken play a supporting role, featured larger than life with astronauts performing the precarious spacewalk repair in the movie "Hubble...
Read More »
Put High Density Absolute Control® Tool Storage at the Point-of-Use New Solutions Expand SupplyPro's High Density Tooling Management Offerings SAN DIEGO - SupplyPro, Inc., the lean process expert for managing indirect materials in diverse organizations, today announced it has introduced new offerings for high-density tool storage at the Point-of-Use with the introduction of the SBD-Maxx and...
Read More »
LMT Onsrud LP is introducing the Marathon Compression tool series, which provides advanced cutting tool geometry and a coating that protects the cutting edge against deterioration. Below are the latest test results showing the improved performance! Location: LMT Onsrud LP Test Lab Material: Â-¾ double-sided melamine Tools Tested: 3/8" diameter Marathon Compression and ½" diameter...
Read More »
Available for belts up to 5/16 in. thick, SmartClamp(TM) system promotes safety when clamping belts for installation of Clipper® and Alligator® mechanical belt fasteners. Impact plate dimensions optimize striking surface, setup procedure conserves time during breakdown situation, and beveled edges of housing facilitate belt engagement. Lack of sharp corners and edges provides smooth...
Read More »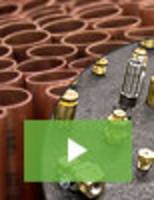 As a trusted manufacturer to customers across a broad range of industries, Key Gas Components is a premier provider of CNC machining and tube fabrication. Our entire organization is quality driven and customer-centric, with broad-based manufacturing capabilities that can accommodate the most challenging requirements. See our video to learn more.
Read More »