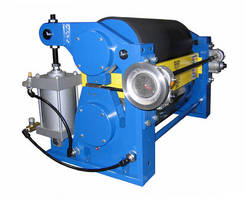 (Orange, Mass.) - AccuNip® nip stations from PFE Rolls, Inc. can be custom configured for a wide range of uses in the converting industry, including laminating and calendering. Available in welded steel, cast-iron, or lightweight aluminum frames, AccuNip stations are designed for nip pressures up to 25,000 pounds. These versatile stations can be configured vertically or horizontally and...
Read More »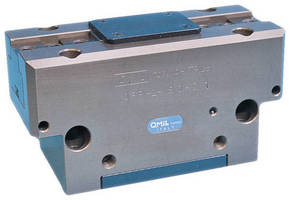 Maintenance-free for first 1.5 million cycles, 2-finger parallel grippers of OPP2-.... Series feature heavy-duty T-slot design. Series is comprised of 9 grippers and offers strokes from 12-72 mm, gripping forces from 420-8,410 N, and operating pressure from 2-8 bar. Housings are hard anodized and made from hard-coated aluminum alloy.
Read More »

Non-coolant thru versions of Titex X-treme(TM) solid carbide high-performance drills are available from 1/8-Â-¾ in. dia and can be used with all common materials. Featuring 4-margins design that promotes stability relative to workpiece, drills maintain position at point of entrance or exit as well as when machining inclined surfaces. Additional features include aluminum chromium...
Read More »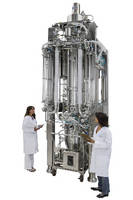 Employing tubular bowl with working volume of 40 L, Model APD-250 is capable of generating up to 20,000 x G of separating force and processing bioreactor harvests up to 10,000 L in single shift. Large-scale production centrifuge utilizes Automatic Piston Discharge system to completely transfer separated solids from bowl without operator intervention or excessive loss of centrate.
Read More »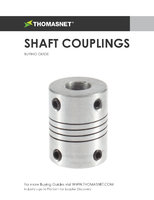 Do you need a disc, gear, grid, or jaw shaft coupling? If you're unsure the exact type of shaft coupling to use for your project, download the shaft coupling buying guide prepared by ThomasNet. Learn about the different applications each shaft coupling is used for.
Read More »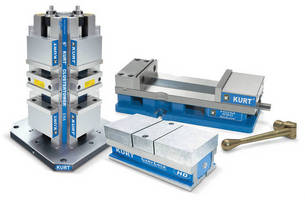 Minneapolis, Minnesota: When machinists asked for new workholding features to meet the needs of the latest machining centers, Kurt answered with its HD and HDL Vises and Towers. These workholding products replace the Kurt DL430 DoubleLock and CT430 ClusterTowers®. The HD and HDL series vises and towers are new, patented designs providing more options for faster setups, larger workholding...
Read More »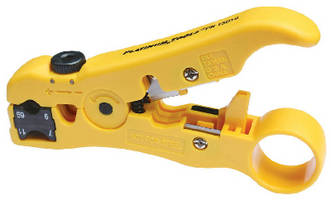 Featuring built-in cable cutter, Model 15018C All-in-One Stripping Tool strips RG11, RG7, RG6Q, RG6, CAT5E, CAT6, CAT6A, and other audio and multi-conductor cables. Coax replaceable cassette blades are pre-set, so no adjustment is required. Twisted pair is adjustable and covers Cat5e and Cat6 cables, while round cable stripper is also adjustable and covers round and flat satin telephone cables....
Read More »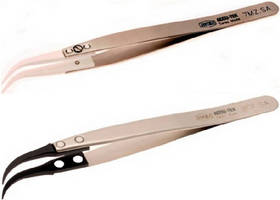 Measuring 5.25 in. long with 1.7 in. extra fine bent tips and stainless steel body, Zirconia Ceramic Tip Tweezers avoid contamination, static discharge, and electromagnetic induction. Units resist heat to 1,500°C, can be sterilized with microwaves, and are suitable for soldering applications. Measuring 5 in. long with 0.02 in. wide, curved fine tips, Carbofib Tip Tweezers handle delicate...
Read More »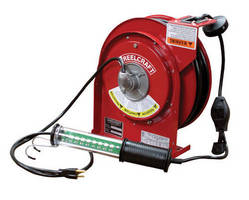 Reelcraft has incorporated the latest in high intensity LED technology, the extreme durability of The Stubby II Lite® and the reliability of our quality constructed cord reels. Reelcraft's LED cord reels provide excellent illumination in a more compact hand-held device, consume less power and have a much greater lifespan than either fluorescent or incandescent lighting options. These reels...
Read More »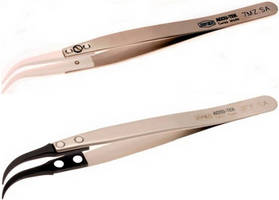 For delicate assembly tasks, specialty tweezers feature tips designed for precision, safety, and durability. Models with zirconia ceramic tips and stainless steel body avoid contamination, static discharge, and electromagnetic induction. These 5.25 in. tweezers with 1.7 in. tips resist heat to 1,500°C. Also available, tweezers with carbofib tips feature soft, composite material that...
Read More »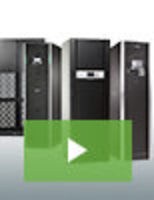 At 3Sixty Mission Critical, we specialize in maintaining the performance and uptime of our customer's mission-critical applications. Our services are comprehensive and designed to take on the entire burden of maintenance. Our "UPS as a service" is just another example of how we develop out of the box solutions to help our customers operate more efficiently; see our video to earn more.
Read More »