John R. Robinson Tube Plugs celebrates over 100 years servicing the condenser and heat exchanger industry. Starting in 1907 Robinson tube plugs and tube tools were at the forefront for tube cleaning and tube plugging and tube insert applications. As time went on the John R. Robinson product line expanded to the demanding industrial needs for condenser cleaners, tube expanders, tube plugs and tube...
Read More »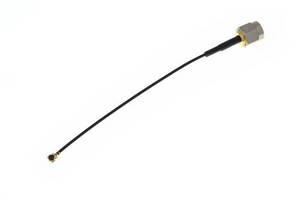 Featuring 2 types of PCB receptacles and 3 corresponding types of space saving plugs with mated heights of 2.5, 2.0, and 1.5 mm, MML Series connectors have operating frequency range of DC-6 GHz and typical VSWR of 1.35. They are offered with standard or customized cable assemblies with 3 RoHS compliant 50 W cables; 1.3 mm for MML H2.5, 1.13 mm for MML H2.0, or 0.81 mm for MML H1.5. Applications...
Read More »
Featuring thin walls for flexibility and elasticity, TS Series stretches over bolts 3 times their size and can be pushed into ports half their size. Resilient silicone material offers heat resistance making caps and plugs suitable as masking devices and for many high-temperature finishing processes.
Read More »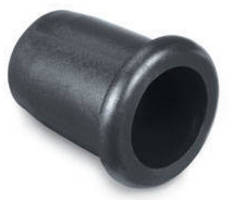 Alliance Plastics is pleased to announce their new line of flange protector retainer plugs. These black PVC plugs are used to secure matching bolt hole flange protectors. Alliance Plastics carries a full range of sizes varying from 5/8 to 1-3/4 and are a nice addition to our ever increasing Pipe & Flange Protection product line. For more information or to request free samples of this product,...
Read More »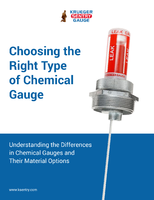 Understanding the Differences in Chemical Gauges and Their Material Options
Read More »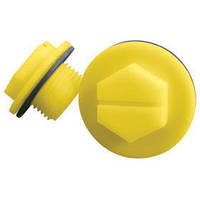 Wide flange threaded plugs are manufactured with nylon material, which absorbs paint, while wide flange keeps paint flakes away from hole during removal. Nitrile gasket seals plug to mating surface for liquid tight seal. Applied or removed by hand, screwdriver, or torque wrench, units can be used in intermittent temperatures up to 230-
Read More »
Available in PVC or TPR, blanking plugs are designed to plug standard sheet metal holes. PVC material is non-staining and will resist effects of ozone, acids, and sunlight. TPR material, resistant to oils, acids, and alkalies, can withstand short-term temperatures up to 350-
Read More »
Manufactured with natural nylon, NPT Threaded Nylon Plugs feature head design that allows user to apply or remove unit by hand or with 12-point socket head, screwdriver, or wrench. Nylon material absorbs paint, keeping paint flakes to minimum. Products offer strength and abrasion resistance and are suited for use in intermittent temperatures from -40-
Read More »
Providing masking to first thread of standard blind female threads, Masking Plugs are available in silicone with temperature range to 600-
Read More »
Used to protect flat faced o-ring hydraulic fittings, TF Series threaded plugs are made of low density polyethylene (LDPE) and manufactured in red. Head is designed with 6 or 8 ribs for hand or mechanical installation. Series is comprised of 6 part numbers for tubing sizes from -¼-1 in. to fit thread sizes from 9/16 in.-18 to 1 7/16 in.-12.
Read More »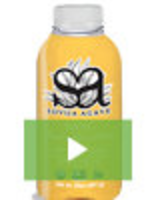 Come Alive Organics distributes all-natural, proprietary flavored agave for the food and beverage industry while helping children across the globe. Learn more about our agave products and our one sweet cause in this video and two-page PDF.
Read More »