Visit AE at SEMICON Japan Hall #4, Booth 4B-501 AE also showcasing Litmas(TM) Remote Plasma Source Platform and Navigator® Digital Matching Network HACHIOJI, Japan, November 28, 2006-Advanced Energy K.K. today announced that it will feature its Aera® EPV-100AW exhaust pressure controller during SEMICON® Japan 2006. The company also will showcase its Litmas(TM) RPS 1501 and 3001 remote...
Read More »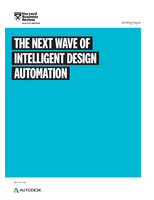 In the amount of time it takes to set up a meeting to discuss just one design, engineers can now explore designs exponentially. Generative design has catalyzed a paradigm shift in product development. This shift not only drastically decreases the time it takes to design a product. It also opens the door to design options that might never have been imagined by engineers on their own.
Read More »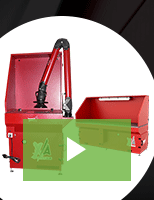 Dust, fume, and mist collectors from Micro Air promote a safer, more productive work environment. Our wide array of products are available to the industrial manufacturing sector for processes such as welding, cutting, grinding, blasting, and more. Check out our video to learn more.
Read More »