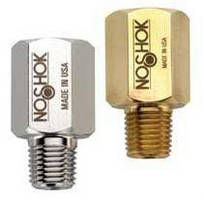 Berea, Ohio - NOSHOK announces the availability of Sintered Pressure Snubbers, a simple and cost effective solution to protect expensive instrumentation. NOSHOK sintered discs are held intact by way of a set screw. Unlike the competitor's crimped method, NOSHOK Sintered Snubbers allow easy cleaning and/or replacement of the sintered disc by simply removing the set screw, replacing the disc and...
Read More »
Many Personal Space products ordered from Oct. 1-Dec. 31, 2009 come with reduced prices and free shipping Just in time for the holidays, Lista International Corporation announces new limited time discounts on many of its Personal Space products. Lista's Personal Space products make an exceptional gift for people interested in creating the ultimate garage, workshop or hobby shop in their home. Now...
Read More »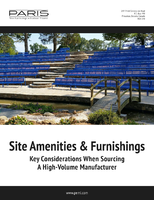 This white paper looks at the six key considerations when sourcing a high-volume manufacturer of site amenities and furnishings. Download now to find out more.
Read More »
WirelessHART(TM) network including Rosemount® wireless instruments provides trip" protection of critical chemical pumps while transmitting temperature data and diagnostics to DeltaV(TM) system in control room AUSTIN, TEXAS - Emerson Process Management's Smart Wireless network has replaced local hardwired high-temperature trip protection on 20 hazardous duty chemical pumps at the Dyno Nobel...
Read More »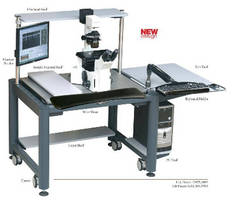 Consisting of breadboard and frame, base ScienceDesk Workstations are available with working surfaces from 2 x 3 ft to 3 x 4 ft. Range of vibration isolation options and accessories are available depending on application and environment. With shelving options, user can add or remove shelves and place instrumentation above, below, or around isolated work surface. Applications include...
Read More »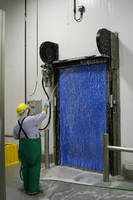 FasTrax® Clean Door is machined from solid block of UHMW plastic, minimizing areas where unwanted materials can be trapped. Smooth polypropylene door fabric, available in choice of colors and thicknesses, offers resistance to acids, bases, and molds. USDA- and FDA-compliant door features Traxion Door Drive System that delivers peak speeds of 100 ipm. Drive system and controls are totally...
Read More »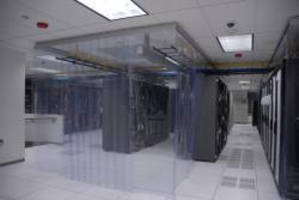 Slash energy costs with better air flow dynamics by using AIRBLOCK(TM) Curtain Systems offered by Liberty Industries. Data center managers across the country are discovering that AirBlock(TM) curtains, strip doors and modular partitions are ideal for use in computer data centers where hot-aisle/cold-aisle containment is important. Hot-aisle/cold-aisle design is a data center best practice where...
Read More »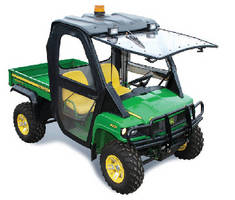 Designed to mount to factory-installed Operator Protection System, Gator XUV TrailPro SS Series Cab is manufactured from 40 oz heavy-duty vinyl for optimal cold weather performance. Roof is thermoformed TPO to resist breaking and cracking, while polycarbonate windshield has Quantum hard coat to protect it from scratching. Featuring heavy gauge clear windows, black vinyl doors give operator...
Read More »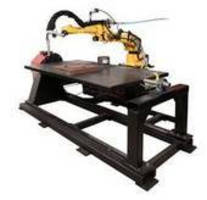 Suited for robotic welding in limited-space applications, System 15 features manual index, dual zone in 52 in. locking turntable with 400 lb/side capacity. Flexible layout lends to consistent and predictable automation in small part lots as well as high-volume production. In addition to Power Wave® i400 welding power source and AutoDrive® 4R90 wire drive, components include...
Read More »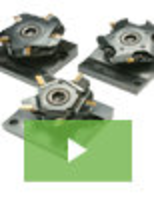 Thanks to the unique SpinSelect™ Multi-Pocket selectable quick change tool holder, it's time to rethink the range, complexity and volume of parts that your lathe can produce. Our Spin-Select™ tool was created to increase productivity and consistency by decreasing downtime associated with lathe cutting tool and insert setups or changeovers. This product is a game-changer for the industry and we're pleased to show you why.
Read More »