Alum Bank, PA — Hurricane Sandy devastated the United States East Coast in October 2012, causing severe damage to the 2.5 mile Long Beach Boardwalk in Long Beach, New York. Creative Pultrusions, Inc. (CPI) was chosen to supply composite sheet and pipe piles to restore and protect the boardwalk. The SuperLoc™ 1580 series sheet pile was driven in front of the new boardwalk in order to protect...
Read More »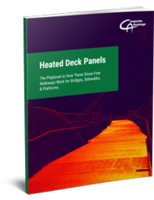 Heated Deck Panels: The playbook to how these snow-free walkways work for bridges, sidewalks, and platforms
Read More »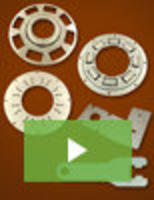 PDS is an established leader in progressive die stamping, with a reputation for providing precision and value that dates back more than half a century. Through extensive capabilities and a staff of seasoned professionals, we set the standard for quality, delivering flexible services that can meet the needs of the most challenging requirements. See our video to learn more.
Read More »