Die-spring actuated True-Strip(TM) fits directly on to industrial standard retainers with one screw and complies with all NAAMS specifications. Anti-loosening thread locking patch minimizes chance of loosening during operation. Available in 7 inch and metric ball-lock shank diameters, self-contained stripping device features flanged steel can that is precision machined and burnished from...
Read More »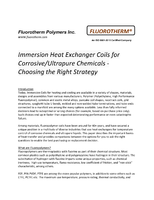 Check out this white paper to learn which heat exchanger types are the best for high temperature performance in chemically aggressive applications.
Read More »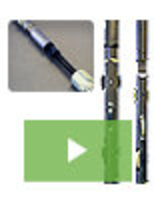 For over 35 years our Wheeled Rod Guide Couplings, have been at work in oil fields across the globe. Our products are engineered to extend the service life of sucker rods and tubing, delivering cutting-edge innovation that enhances oilfield operation, maximizes output, and enhancing overall operations. To learn about the advantages of using Wheeled Rod Guide Couplings in your wells, see our video.
Read More »