PALO ALTO, Calif., Jan. 23, 2008 - HP today announced two new energy-efficient business desktop PCs, including the industry's first to feature a solid-state hard drive (SSD), which offers improved reliability. Both the HP Compaq dc7800 Ultra-slim Desktop PC with SSD and the HP Compaq dc5800 Business PC provide the power and flexibility to meet the needs of most any business. In addition, they...
Read More »
Meeting/exceeding Energy Star Standard 4.0, Dell Precision T5400 and Dell Precision T7400 workstations come with 5400 and 5200 series Quad-Core and Dual-Core Intel-® Xeon-® processors. Users can include up to 2 high-performance OpenGL-® graphics cards and support up to four 30 in. Dell(TM) UltraSharp(TM) flat panel monitors at full resolution. Both models use dual independent front-side bus...
Read More »
With the MICROSPACE-® -PC MPC20, the Swiss-based company DIGITAL-LOGIC presents one of the smallest personal computer systems based on the AMD Geode LX800-® processor (500MHz). Housed in a robust metal case, the miniature computer system is remarkable for its dimension of only 160mm x 110mm x 27mm (W x D x H). The system has no cooling fan; instead it rely solely on passive cooling techniques....
Read More »
ORLANDO, Fla., Jan. 22 / / -- LOTUSPHERE -- Avaya and Lenovo today announced the availability of the Avaya Mobility Edition for Lenovo ThinkPad notebooks and ThinkCentre desktops, a solution targeted for business users that embeds the Avaya Internet protocol (IP) Softphone application into Lenovo PCs. The unified solution enables complete, enterprise communications from any location with optimum...
Read More »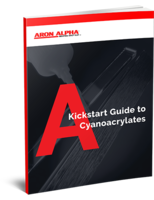 This eBook provides a guide to Cyanoacrylate instant adhesives.
Read More »
LAS VEGAS, Jan. 8, 2008 - Today at the 2008 Consumer Electronics Show, HP committed to reduce the energy consumption(1) of its volume desktop and notebook PC families by 25 percent by 2010.(2) HP also now leads the industry in the number of Electronic Product Environmental Assessment Tool (EPEAT(TM)) Gold listed products with the introduction of more than two dozen PCs registered in North America...
Read More »
Featuring 14 in. widescreen, Models S6510 and S7210 LifeBook-® notebooks weigh 4 and 5.2 lb, respectively, and include biometric fingerprint swipe sensor, embedded Trusted Platform Module (TPM), and integrated theft-deterrent security panel with more than 800,000 possible passwords. Equipped with Intel-® Core(TM) 2 Duo processor, LifeBook S6510 ranges from less than an inch to 1.42 in. LifeBook...
Read More »
PORTLAND, OR (January 2008) ­ LaCie is bringing in the New Year by announcing five new solutions at this year¹s Consumer Electronic Show (CES) in Las Vegas, Nevada, January 7-10. To help customers easily manage their digital lives, from professionals to everyday users, these new LaCie products pair innovative design with powerful technology to create ultimate Solutions by Design. These new...
Read More »
Powered by 1.6 GHz or 1.8 GHz Intel Core 2 Duo processor with 4 Mb L2 cache, MacBook Air includes 2 Gb memory, 80 Gb 1.8 in. hard drive, 802.11n WiFi technology, and Bluetooth 2.1. Unit features 13.1 in. LED-backlit widescreen display, full-size and backlit keyboard, built-in iSight-® video camera for video conferencing, and trackpad with multi-touch gesture support so users can pinch, rotate,...
Read More »
Windows-®-based SP5700 OptimusPDA(TM) incorporates bar code scanning as well as Bluetooth and WiFi 802.11 b/g technologies. Suited for mobile applications associated with retail and supply chain, field service, health care, parcel delivery, and transportation, IP54-rated solution integrates WiFi-Protected Access security measures directly in firmware. Options include Metrologic laser or hi-res...
Read More »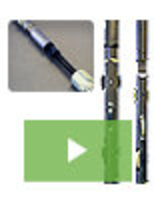 For over 35 years our Wheeled Rod Guide Couplings, have been at work in oil fields across the globe. Our products are engineered to extend the service life of sucker rods and tubing, delivering cutting-edge innovation that enhances oilfield operation, maximizes output, and enhancing overall operations. To learn about the advantages of using Wheeled Rod Guide Couplings in your wells, see our video.
Read More »