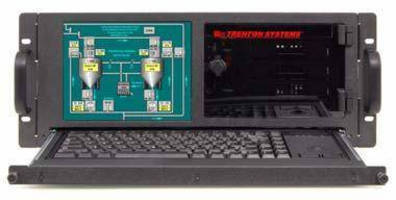 Trenton TRC4007 industrial computer features 8.4 in., 800 x 600 LCD display and keyboard tray within 4U rack-mount enclosure. Lightweight aluminum chassis is 20 in. deep and holds up to 3 front access, hot-swappable 3.5 in. storage bays and one slim-line optical drive bay. Options include Trenton JXT6966 SBC with 2 quad-core processors and BPC7041 PCI Express 2.0 backplane, as well as other SBCs,...
Read More »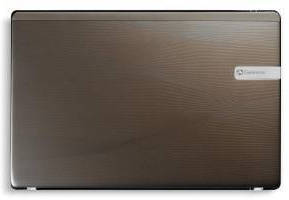 Powered by Intel Core i3/i5 or AMD Athlon/Turion CPUs, NV59C66u offers up to 8 GB DDR3 memory and 320-500 GB HDD. Intel® 6250 wireless card, included, provides connection to WiMAX and Wi-Fi networks, and display options include 15.6 or 17.1 in. HD, LED-backlit, TFT widescreens with respective resolutions of 1,366 x 768 and 1,600 x 900. Other features include integrated HD (1,280 x 1,024) webcam,...
Read More »
In the hard work environments where technology is extremely susceptible to damage from encroaching dirt and liquids, the GammaTech RT10 series tablet PCs meet military 810G standards for durability: the fully rugged and sealed design completely guards internal components, making the tablet drop-proof, spill-proof, shock-proof, dust-proof and watertight. Our RT10 series of fully-rugged tablet PCs...
Read More »
(Taipei, Taiwan - September 7th, 2010) Lanner Electronics, Inc. is cooperating with Wallflower Global Ltd. to deliver complete digital signage solutions. Lanner is a specialist hardware manufacturer known for making rugged, small form factor IPCs for both industrial and commercial uses. Wallflower Global is an expert in digital signage software design and creating turn key solutions to various...
Read More »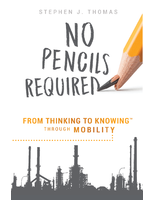 This ebook provides a detailed guide on how mobility and digital data management systems (DDMS) can increase your company's overall effectiveness and efficiency.
Read More »
Measuring 5 x 5 x 1.75 in., BIS-6622 features Atom E600 Series SoC processors and Intel Platform Controller Hub EG20T with no more than 5.5 W power consumption. Unit supports 2D, 3D, and advanced 3D graphics; hardware acceleration of H.264, MPEG4, VC1, and WMV; and hardware encode of MPEG4 and H.264. It enables HDMI and VGA dual independent displays and operates in temperatures from -10 to...
Read More »
Equipped with 6 core Intel i7-980X Extreme or Xeon 5600 Series processors, Panther 2.0 Mobile Workstation offers range of modular VGA solutions including NVIDIA GeForce GTX 480M, GTX 470M, or GTX 460M single or dual/SLI operation and Quadro FX series cards. Unit supports up to 3.25 TB of storage in 4 hard drives in RAID 0/1/5/10 and up to 24 GB of triple-channel DDR3-1600 memory with Intel's XTU...
Read More »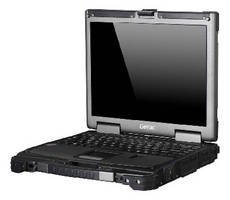 Based on 2.0 GHz processor and Intel Turbo Boost Technology, Model B300 is available with 4 MB of Intel L3 Smart Cache for each processor core. Unit offers 700 NITs display or 1,400 NITs display, which includes QuadraClear for viewing in extreme lighting conditions. HDMI port and VGA port allows multiple-monitor solution. Operating at 25 W, notebook can be configured with dual battery option for...
Read More »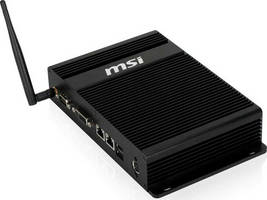 Taipei, Taiwan Micro-Star international (MSI) Industrial Platform Computing (IPC) has announced that they will participate in two exhibitions, Equipmag2010 in France and Enada Rome 2010 in Italy, to unveil a serious of the latest industrial products that offers integrated system and customized service. Equipmag 2010 Equipmag 2010, September 21-23, is the global solutions dedicated to...
Read More »
Featuring 10.1 in. widescreen display with sunlight-readable MaxView(TM) screen, Algiz XRW® is powered by 2 GHz Intel® Atom(TM) CPU and includes 64 GB SSD as well as 2 GB DDR2 RAM. Connectivity features include standard Bluetooth, WLAN, and GPS as well as optional 3G modem that can provide high-speed GSM/UMTS/EVDO data transmission. Ready for Gobi(TM) 2000 technology, laptop has 57.6 Wh battery...
Read More »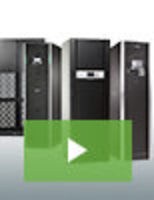 At 3Sixty Mission Critical, we specialize in maintaining the performance and uptime of our customer's mission-critical applications. Our services are comprehensive and designed to take on the entire burden of maintenance. Our "UPS as a service" is just another example of how we develop out of the box solutions to help our customers operate more efficiently; see our video to earn more.
Read More »