Enabling bar-fed CNC lathe to run unattended for extended periods of time, Royal Rota-Rack Accumulator indexes each time finished part exits machine, safely collecting finished workpieces. System consists of heavy-duty welded steel turntable, solid-state PLC control, and optional integrated conveyor. All contact surfaces are covered with a high-lubricity UHMW plastic. Turntable has 1 m diameter,...
Read More »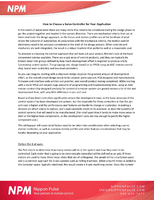 Choosing the best controller for your specific application is of the utmost importance. This white paper offers an overview of feature and motion profile considerations.
Read More »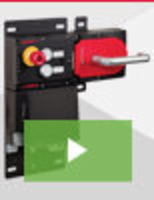 The new MGB with EtherNet/IP is a leap forward in access door safety. Designed for easy installation, flawless performance, and long service life, it is engineered with robust features and cutting-edge technology that places it firmly at the leading edge of the door safety device industry. To learn all about the benefits of the Euchner MGB, see our video.
Read More »