Enabling bar-fed CNC lathe to run unattended for extended periods of time, Royal Rota-Rack Accumulator indexes each time finished part exits machine, safely collecting finished workpieces. System consists of heavy-duty welded steel turntable, solid-state PLC control, and optional integrated conveyor. All contact surfaces are covered with a high-lubricity UHMW plastic. Turntable has 1 m diameter,...
Read More »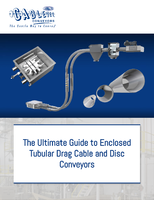 This whitepaper provides a comprehensive overview of enclosed tubular drag cable and disc conveyors.
Read More »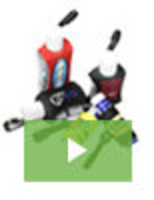 Neagle Choice has long been known as a quality source for commercial sewing, printing, die cutting, and the manufacturing of a wide range of custom products. Enhancing our service capabilities has been the key to our success, and has driven our growth into many new and exciting markets. Continuing on this trajectory, we now offer precision laser cutting and etching, adding to our long line of manufacturing services. See our video to learn all about it.
Read More »