Enabling bar-fed CNC lathe to run unattended for extended periods of time, Royal Rota-Rack Accumulator indexes each time finished part exits machine, safely collecting finished workpieces. System consists of heavy-duty welded steel turntable, solid-state PLC control, and optional integrated conveyor. All contact surfaces are covered with a high-lubricity UHMW plastic. Turntable has 1 m diameter,...
Read More »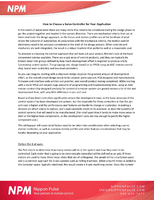 Choosing the best controller for your specific application is of the utmost importance. This white paper offers an overview of feature and motion profile considerations.
Read More »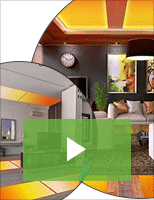 Carbontec's paper-thin radiant heating systems reduce energy consumption costs by warming the building surfaces instead of controlling air temperature. Check out our video to learn more.
Read More »