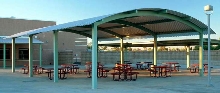 Colorado curved-roof shelters come in 10 standard sizes from 8-50 ft wide and in any length. Also offered in custom sizes, structures have roofing panels that may be custom-curved to any desired radii via Curveline process. Frames and roofing are prefabricated to facilitate final assembly at project site using hidden bolt connections. Products withstand 100 mph winds and 30 psf snow or live...
Read More »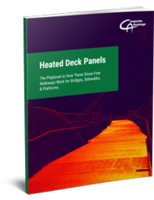 Heated Deck Panels: The playbook to how these snow-free walkways work for bridges, sidewalks, and platforms
Read More »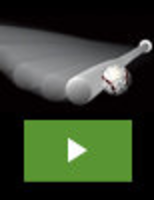 Our goal is to help every athlete derive maximum enjoyment from their sport and become a better player. We offer a line of innovative training tools that combine cutting-edge technology and out of the box thinking to deliver an unbeatable competitive advantage. The Vector® Sports Training Ball is just another example of our commitment to innovation. To learn how the Vector® is helping ballplayers everywhere, see our video.
Read More »