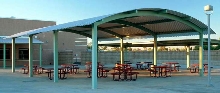 Colorado curved-roof shelters come in 10 standard sizes from 8-50 ft wide and in any length. Also offered in custom sizes, structures have roofing panels that may be custom-curved to any desired radii via Curveline process. Frames and roofing are prefabricated to facilitate final assembly at project site using hidden bolt connections. Products withstand 100 mph winds and 30 psf snow or live...
Read More »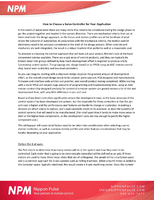 Choosing the best controller for your specific application is of the utmost importance. This white paper offers an overview of feature and motion profile considerations.
Read More »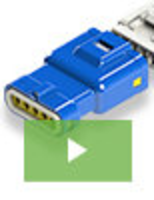 EDAC's new line of IP67 waterproof plug and socket connectors represent the cutting edge of waterproof connection technology. Part of the 560 and 572 series of connectors, they utilize innovative design concepts to deliver a level of performance and value that is unmatched in the industry. See our video to learn more.
Read More »