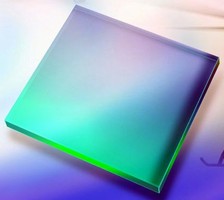 Able to be applied flat sheet stock or precision optics, transparent conductive optical coatings allow single element or material to perform dual functions of light filtering and EMI shielding. Products operate in visible through IR spectrum and feature transmission from 450-1,100 nm. Compatible with dichroic filter technology, coatings are suited for use in unmanned aircraft system payloads and...
Read More »
CINCINNATI, OH (October 24, 2008) - Michelman's Nomar(TM) Series of abrasion resistant coatings meet market requirements for non-scuff performance for corrugated shipping containers. When shipping items, as small as a box of cereal or as large as a dishwasher, the Nomar Series coatings eliminate the abrasion that commonly occurs inside the shipping containers during transit; allowing for...
Read More »
Providing corrosion protection in underwater and high-humidity locations, 9400 Series Underwater Curable Epoxy Coatings can be applied at sea, below waterline, on steel or concrete. Coatings are suited for ship building and repair, offshore drilling, wastewater, and municipal applications.
Read More »
Fused to surface of gasket material, Flange Free(TM) reduces time and effort required to remove gaskets from flanged joints after extended service. Inorganic coating does not contain chemicals that can cause gaskets to crack or otherwise degrade. Treatment reduces potential for residual particles to adversely affect performance of replacement gaskets or break loose, contaminate piping systems,...
Read More »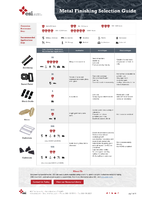 This unique chart compares different metal finishes by cost, corrosion resistance, applications and more.
Read More »
SANTA ANA, Calif., October 10, 2008 - LINE-X® Franchise Development Corporation (LINE-X), the industry leader in truck bed protection, today announced the company is partnering with DiamondBack Truck Covers to introduce the new DiamondBack-X Truck Cover Reinforced with LINE-X. The new DiamondBack-X cover is an enhanced version of the original patented DiamondBack HD (Heavy Duty) and the...
Read More »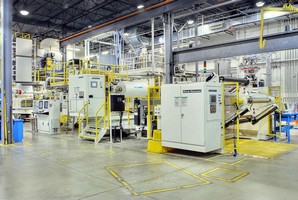 (Fulton, NY)--Davis-Standard, LLC will exhibit a range of technology at booth E-9421 during the CPP Expo in Chicago, IL, November 9-13, 2008. Headlining Davis-Standard's equipment showing is the company's new extrusion coating line, SYNERGY, as well as a wide range of coaters and coating heads, cast stretch wrap lines, and blown film technology. The innovative SYNERGY product line, introduced...
Read More »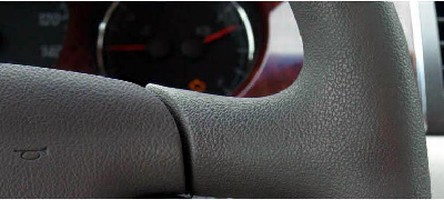 Providing low gloss control from 1.8-2.4, Mold Release Coating RC 7644 preserves richness of paint color while offering scuff and mar resistance. Product also lowers build-up on mold surfaces and performs well with glued leather adhesion. Packaged in 5 gallon pails, 55 gallon drums, and 345 gallon totes, RC 7644 is suited for automotive steering wheels, armrests, and interior components.
Read More »
ProRoc® Moisture and Mold Resistant Setting Compound is formulated for use in all stages of finishing, including filling joints, embedding fiberglass mesh joint tape, and concealing joints, fasteners, and trim accessories. Plaster-based product can be sanded when dry and is mold-resistant. Mold-X10 Mold Resistant Mesh Tape is fiberglass mesh that is self-adhesive. Complimenting...
Read More »
Atrium® latex paint suits interior applications on walls and ceilings of primed plaster, wallboard, wood masonry, and primed metal. Offered in flat, eggshell and semi-gloss finishes, it has zero volatile organic compounds (VOCs) and low odor properties, making it safe for use in occupied areas without causing disruption. Paint can be used in hospitals, schools, offices, manufacturing...
Read More »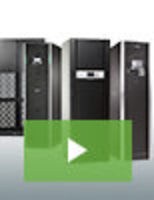 At 3Sixty Mission Critical, we specialize in maintaining the performance and uptime of our customer's mission-critical applications. Our services are comprehensive and designed to take on the entire burden of maintenance. Our "UPS as a service" is just another example of how we develop out of the box solutions to help our customers operate more efficiently; see our video to earn more.
Read More »