The Union Tool Corporation introduces the new glass Tri-Coater" for spandrel glass or transparent glass production and offering controllable, high quality coat thickness. The Tri-Coater's unique design offers two doctor rolls and allows for reverse coating of ceramic frit or silicone based coatings and for direct coat of transparent or etch coatings, all on one machine. Union Tool roller coating...
Read More »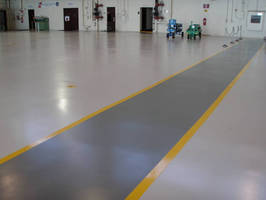 Hi-Tech Concrete Coatings, Inc. completed a 38,000 square foot maintenance hangar, circa 1940, for the Federal Aviation Administration, Ronald Reagan National Airport, Washington DC. Surface preparation included removing multiple layers of coatings that had been applied over many years. Scarfiers and carbide-tipped scraping machines were used to remove the existing coatings. Damaged joints and...
Read More »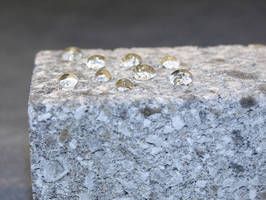 Dow Corning® 6706W and 6707W are water-based fluorosilane post-treatments that provide environmentally sound water and oil repellency to porous construction materials like concrete, natural stone, pavers, mortar, and grout, without affecting their appearance. Small molecular size allows them to penetrate easily into material surface, where they chemically bond to most construction...
Read More »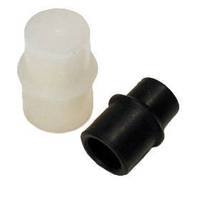 High-temperature PVC vinyl masking caps offer chemical resistance and heat resistance up to 425Â-ºF. They are available in 0.078-8 in. dia sizes and in multiple lengths for each diameter, with choice of rounded top or easy pull tab. Vinyl caps in black material are also available. Caps can be kept on for product protection during shipping.
Read More »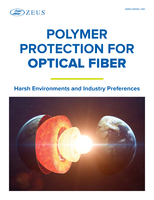 To learn more about the challenges your optical fibers face, and which polymers are best to protect them, download this white paper.
Read More »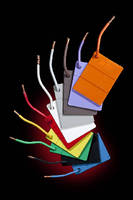 Suited for coloring complex melt processable fluoropolymer resins used as plenum space jacketing materials, MPFP Color Masterbatches come in 10 color-coding formulations matched to Munsell and RAL standards. Products are available in FEP and PVDF resin systems and are expandable to include other MPFP resins as needed. They maintain inherent flame retardancy and low smoke emissions that allow...
Read More »
Plas-Tech Coatings Inc. has yielded to the demands of its customers by expanding their line of high per-formance coatings by increasing their range of powder coatings. West Chester, PA, March 17, 2009 - Plas-Tech has recently expanded to offer a greater variety of powder coatings. Since 1978, Plas-Tech has offered primarily fluoropolymer coatings applied as powders, liquids, and dip spin...
Read More »
Three-way Collaboration Advances Copper Interconnect Technology for 32 Nanometers and Beyond DANBURY, Conn., March 17 /PRNewswire-FirstCall/ -- Novellus Systems (NASDAQ:NVLS), ATMI, Inc. (NASDAQ:ATMI), and Enthone Inc. today introduced ViaForm(R) Extreme Pura(TM), a new copper deposition process and chemistry for manufacturing advanced copper interconnects at 32 nanometers (nm) and beyond. This...
Read More »
March 17, 2009 MIDLAND, MICHIGAN, USA: Dow Corning Corporation, an innovative leader in the development of fluorosilicone technology for coatings and other industries, will present Advances in Anti-Fingerprint Coatings at the European Coatings Congress at 5 p.m., March 30. The presentation, based on work by Dow Corning and Daikin Industries, Ltd., will focus on recent advances in the...
Read More »
Date: March 12, 2009 MIDLAND, MICHIGAN, USA: Dow Corning Corporation, a leading supplier of silicone solutions, will feature innovations and products from its coatings and construction chemicals industry segments at the European Coatings Show, March 31-April 2 in Nuremberg, Germany. At the European Coatings Show, Dow Corning will offer: o Resources to design for versatility: Dow Corning offers...
Read More »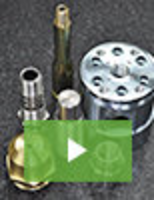 Quality, customer service, and unbeatable value are the hallmarks of Hogge Precision. Since 1989 we have built a reputation as the go-to precision machining source, servicing many demanding industries. For CNC machining and screw machining, there are few manufacturers that can match our capabilities and expertise. See our video to learn more.
Read More »