Designed for interior and exterior flat to semi-gloss coatings, Rhoplex(TM) VSR-2015 Versatile Sheen Resin acrylic binder is low-solvent capable, contains no alkyl phenol ethoxylate surfactants, and is low in ammonia odor. It exhibits appropriate flow, leveling, and application properties as well as scrub, alkali, and efflorescence resistance. Resin can be used on various interior and exterior...
Read More »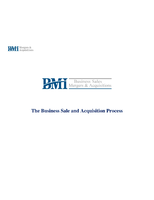 To learn more about BMI Mergers & Acquisition's 15-step plan, and how they can help you sell your business, download this white paper now.
Read More »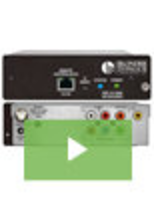 Blonder Tongue Laboratories provides ISO 9001:2015 certified electronic contract manufacturing services at our on-site lab. We specialize in video distribution, fiber optics, and communications but have a variety of services available to bring your products to market. See our video to learn more.
Read More »