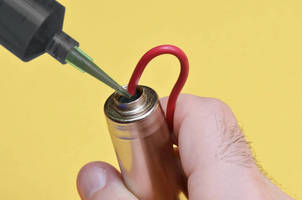 Compliant with UL 94V-0 specification, EP21FRNS-2 epoxy has non-halogen filler and suits potting, encapsulation, and casting applications. Moderate viscosity epoxy features 1:1 mix ratio by weight and withstands exposure to chemicals, water, fuels, lubricants, and acids. Serviceable over -51 to +90°C temperature range, product bonds metals, glass, ceramics, and many plastics. It is...
Read More »
A growing number of big pharmaceutical companies are meanwhile outsourcing their packaging processes and reducing their batch sizes – the international pharmaceutical industry is undergoing a period of change. With its Noack blister technology, Romaco is one step ahead of this change. The Noack 930 blister system will be on show at the Romaco stand at this year's Total Processing & Packaging...
Read More »
Amcor Flexibles is proud to announce that we have received two Alufoil Trophies at the 2013 prestigious competition organised by the European Aluminium Foil Association (EAFA) which recognise both our resource efficiency and technical innovation expertise. This reinforces Amcor Flexibles' commitment to innovation and providing more sustainable packaging solutions to our customers. In the category...
Read More »
Lakeland, Fla. - Saddle Creek Logistics Services has been selected to manage fulfillment services for ipsy (www.ipsy.com), formerly known as myglam, an online beauty site based in San Mateo, Calif. The 3PL will play a key role in ipsy's order fulfillment. In July, Saddle Creek began fulfilling orders for ipsy's subscription program which involves monthly continuity shipments of health-and-beauty...
Read More »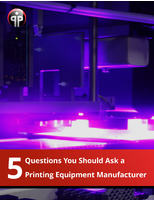 This white paper provides an in-depth overview of five questions you should ask to determine if a printing equipment manufacturer is the right fit for you and your business.
Read More »
Lakeland, Fla. - Saddle Creek Logistics Services has been selected to manage multichannel fulfillment services for AMG Medical Inc., a Canadian-based manufacturer and distributor of home healthcare and professional medical products. Saddle Creek will provide pick-pack-and-ship fulfillment services as well as warehousing, small parcel transportation management, and value-added services such as...
Read More »
Designed for liquids, creams, and ointments that require multiple applications, Tear n' Tuck easy-open tear-top tube has fold-and-tuck precision application tip that allows tight resealing after initial product dispensation. Tube is offered in various tip designs, orifice dimensions, package sizes, and fills. Package can be customized to accommodate any need, from measured doses to product flow,...
Read More »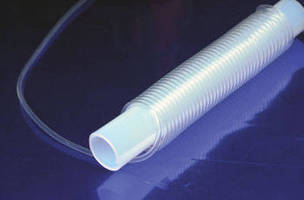 Fort Worth, TX - Parker Hannifin's Parflex Division offers an array of value added secondary services through its medical tubing group, TexMed, to produce custom medical tubing that compliments current production capabilities and quality. These services are in place to meet the increasing customization and design criteria that our customers expect from a world-class supplier. Utilizing the Valued...
Read More »
As an environmentally friendly alternative to traditional clam shell packaging, trapped blister packaging includes recycled materials and minimal plastic content while delivering high visibility as well as shelf impact and tamper resistance. Packaging supports printing on both sides and can be thermoformed to shape of product, die cut, and contract packaged. As opposed to all-plastic packaging,...
Read More »
St. Louis, MO. - Sigma-Aldrich® Corporation (NASDAQ: SIAL) announced today it has signed a five-year contract extension with Honeywell for the manufacture and supply of Riedel-de HaÃ-«n® high purity solvents, Karl Fischer reagents and other laboratory chemicals produced at Honeywell's Seelze, Germany, manufacturing site. The contract extends an existing supply agreement, in place...
Read More »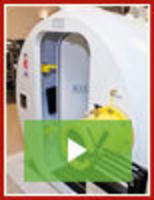 Tekna is a leader in Monoplace and Multiplace Hyperbaric Chambers for Hyperbaric Oxygen Therapy (HBOT), offering products that set the standard for quality and innovation. Our new 7200 series of multiplace chambers is a state-of-the-art system that integrates advanced engineering with a plethora of features and options making it the industry's premier HBOT system. To learn more, see our video.
Read More »