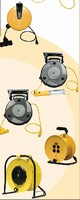 Reelcraft's new line of Light Duty Cord Reels are designed for less strenuous applications in which a capable and long-lasting reel is required. These reels accommodate lengths of 16/3, 14/3, 12/3, and 10/3 diameter cable. Reelcraft's light duty cord reels help make the workplace safe by keeping long electrical cords up and out of harm's way. For additional information call 1-800-444-3134 or...
Read More »
Easy Peel Labels allow label columns to be separated after sheet is run through printer, exposing label edges for easy peeling. Offered in most common sizes including 1 x 2-5/8, 2 x 4, and Â-½ x 1-¾ in. sizes, labels are available in clear and white.
Read More »
Conforming to MIL-DTL-117H as Type II, Class C, Styles 1 or 2 and MIL-PRF-121G, Type 1, opaque MLT1 and clear MLT2 heat-sealable, 9-layer, coextruded films have low moisture vapor transfer rate and oxygen transfer Rate. Both materials are 4 mil thick and support printing and imprinting directly on bag. They are available as Autobag bag-on-a-roll materials and feature sealant layer that...
Read More »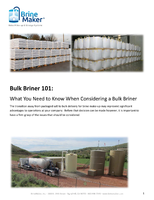 If you're thinking about switching from packaged to bulk salt, check out this white paper and see if a bulk briner is right for your application.
Read More »
Alternating deposit of polymer smoothing/planarizing layers and ceramic barrier layer to create Barix structure, Model G200E thin-film encapsulation system is used in production of OLEDs, photovoltaics, and thin-film batteries. It consists of oxide sputtering chamber and monomer deposition/UV cure chamber connected in linear fashion; substrate is transferred back and forth to produce multi-layer...
Read More »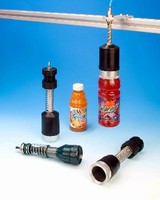 Utilizing air-powered internal bladders, Wide-Mouth Bottle Grabs pick up bottles by neck from top, and attach and release in milliseconds for use in high-speed packaging lines. Able to grab with 30 psi of pressure, units prevent distortion of bottle tops and containers, especially PET plastic sports drink bottles. Grabs are made from combination of high-impact plastic, aluminum, and metal parts,...
Read More »
Since purchasing two Yellow Jacket Orbital Stretch Wrappers about a year ago, Steel Works (Granite City, IL) has not had a single coil steel order returned because of rust. Because of its location near the Mississippi River, the steel slitting company has always had to contend with the humidity and rapidly changing temperatures of the region which cause the steel coils that the company slits and...
Read More »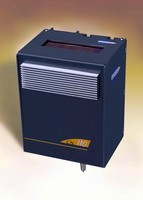 Charlotte, NC November 1, 2006...Technifor announces CN 110p Micro-Percussion(TM) indent marking unit is now 2D compatible for machine-readable codes such as Data Matrix. In addition, the self-contained marking unit uses less space and requires no extra integration costs such as mounting of a separate controller, cabinet and complex wiring tasks. The CN110p, designed for industrial automated...
Read More »
(OCTOBER 16, 2006) - DataLase, originator of the award-winning DataLase® process, announces that it has been awarded the Highly Commended" accolade for DataLase® CASEMARK(TM), its alternative to print-and-apply labels, at the UK Packaging Awards. The recognition, presented to DataLase, was in the Technical Innovation category and saw the company honored over five other industry...
Read More »
CHICAGO, Nov. 2 // -- Pack Expo 2006 -- Working people, school children, and busy seniors hungry for a hot meal, but who don't have the time or the inclination to cook, will soon have a new option. In early 2007, Now Foods, LLC will introduce Rice Now(R), a line of prepared rice dishes in Sonoco's Sonotort(TM) Shatterproof(TM) microwaveable retort pouches that satisfy the growing demand for...
Read More »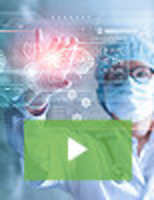 Embedded computing solutions from Dedicated Computing are designed to meet unique and specific requirements. As the preferred supplier to leading healthcare OEMs, the Dedicated Computing team of expert engineers gets your product out to the market faster while helping your company avoid costly validation and verification steps. Check out our video to learn more.
Read More »