CRYSTAL LAKE, ILL. - August 2007 - Knaack LLC has made it easier for customers to purchase genuine factory-authorized KNAACK® and WEATHER GUARD® replacement parts by making them available at distribution centers. The most frequently requested replacements parts for KNAACK products include WATCHMAN® III and IV lock systems and KNAACK tan aerosol paint. Popular WEATHER GUARD replacement...
Read More »
Romeo, Michigan, August 29, 2007 - Worldwide manufacturer, converter and distributor of thermal transfer ribbon, ITW Thermal Films announced today that its B324 Broad Spectrum Resin Ribbon has received Underwriters Laboratories (UL) approval on eleven 3M Performance Label Stocks. This prestigious UL accreditation on 3M Performance Label Stocks provides further validation to B324's versatility and...
Read More »
Since 1994, Columbia Marking Tools and US Manufacturing have worked together on many projects, establishing a consistent, ongoing relationship. When US Manufacturing's end customer planned to expand production and needed a marking tool to fit specific needs, Purchasing Agent Bill Bauer went out for bid and contacted Columbia immediately. The application required a complete turn-key laser marking...
Read More »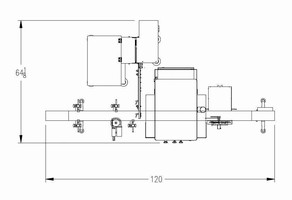 Featuring stainless steel cabinet and support frame, beltorque(TM) Automatic In-Line Capper synchronizes linear displacement speed of container and rotating speed of closure, even when cap stops turning. It handles round, oval, square, and rectangular containers from 2-12 in. in height and from 0.5-7 in. dia with caps up to 3 in. dia at speeds up to 200 cpm. System can be installed over existing...
Read More »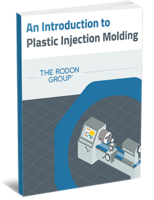 We developed this eBook with designers, engineers and purchasing specialists in mind. It is written to provide a basic understanding of plastic injection molding presses, processes and costs. Our goal is to make our customers more knowledgeable about what goes into making a plastic part.
Read More »
Packing pattern assistance device added to BEUMER paletpac®: Minimum changeover time with control supplement Beckum / Melbourne, 1 May 2007. For the many different needs of major industrial sectors BEUMER supplies the most advanced bag palletizing technology with the BEUMER paletpac®. System solutions for the most various capacity segments ensure high stacking quality, high...
Read More »
April 27, 2007 - Checkpoint Systems unveiled today the Evolve product family of labels, which marries RFID technology with Checkpoint's electronic article surveillance (EAS) technology. Checkpoint developed the dual-purpose labels to offer its retail customers a means of leveraging RFID tools for in-store inventory visibility while continuing to use the EAS tags as a theft deterrent-without...
Read More »
Made from recycled fiber, paperboard shipping tubes provide alternative to square or triangular packaging when shipping guns and gun barrels. Water- and crush-resistant packaging, engineered for optimal product protection, features one-step, self-locking Twist-and-Pull(TM) end caps that eliminate need for package assembly as well as tape and staples. Suited for long-term storage, recyclable...
Read More »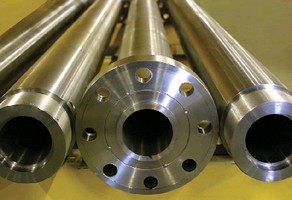 Consisting of nickel-based alloy with tungsten carbide particles suspended within its matrix, wear-resistant DS8000 is recommended for processes requiring highly filled or reinforced compounds, high-temperature resins, silicones, vinyl resins, polyethylenes, LLDPE, HMWPE, and blends.
Read More »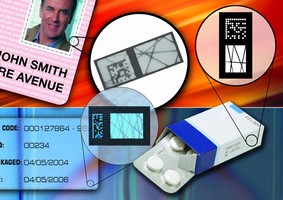 (September 4, 2007) - DataLase, originator of the award winning DataLase® process, and FractureCode Corporation, announce they are partnering to offer item-level coding and track & trace systems for individual products. By using the DataLase process to image the award winning FractureCode track & trace technology onto individual products, the companies will be able to offer high resolution...
Read More »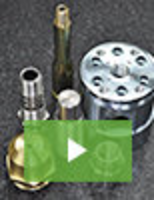 Quality, customer service, and unbeatable value are the hallmarks of Hogge Precision. Since 1989 we have built a reputation as the go-to precision machining source, servicing many demanding industries. For CNC machining and screw machining, there are few manufacturers that can match our capabilities and expertise. See our video to learn more.
Read More »