Analogic Corp Packaging Program Well Prepared for the Future with Intercept Technology Corrosion and Static Protective Packaging: Twelve years ago the Analogic Corp, a recognized leader in advanced signal acquisition and processing for more than three decades, made a packaging decision that would aid them then and for years to come. They chose the Intercept Technology(TM) packaging materials for...
Read More »
Chattanooga, TN, USA- AdTech Ceramics will exhibit at the European Microelectronics and Packaging Conference, EMPC 2009, from June 15th to 18 th at Palacongressi in Rimini, Italy. AdTech Ceramics produces custom multilayer co-fire ceramic packages in 92% alumina (HTCC), Aluminum Nitride (AlN) and LTCC materials. The 92% alumina base HTCC material can also be formed and metallized using an...
Read More »
Rochester, NY - Diamond Packaging and Highland Lilac of Rochester today announced a new, greener package for the renowned Highland Lilac(TM) perfume. The new packaging will debut at the 2009 Lilac Festival May 8-17 at Highland Park. Both Diamond and Highland Lilac have deep roots in the Rochester community. Dan Morgan first designed, developed and manufactured Highland Lilac(TM) perfume 40 years...
Read More »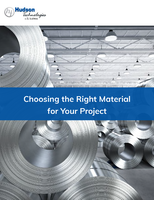 When choosing an appropriate metal material, the range of options is so broad that selecting the correct material for your unique application can be challenging. Different metals have characteristics that can affect weldability, ductility, and formability. Our new eBook outlines the unique properties and applications of popular metals including: Stainless Steel Brass Aluminum Copper Titanium
Read More »
Comprised of Green 33, Green 40, and Green 100, Botanithane® Packaging Foams feature densities of .33, .4, and 1 lb/cu-ft, respectively. Products are made from renewable resources with minimum amount of petrochemicals. Polyol resin mixes in E-Z Flow cartridges, rises and cures in 30 seconds, and provides same level of cushioning as petroleum-based chemicals.
Read More »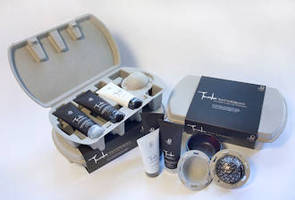 Clinton, IA - With Earth Day 2009 quickly approaching, Molded Fiber, a UFP Technologies brand, announced today that is has improved its capabilities with after-pressed, fine-finish molded pulp protective packaging. With a growing demand from consumer goods manufacturers for "green" packaging that is also aesthetically pleasing, Molded Fiber is striving to achieve greater effectiveness in...
Read More »
BREWERTON, NY (May, 2008) - Schneider Packaging Equipment Co., Inc., specializing in end-of-line solutions for case packing and palletizing needs, and DP Packaging Technology ( DP Srl ), manufactures of automatic wrapping and bundling equipment for the tissue sector, have announced a strategic alliance whereby Schneider will provide to the North American market DP's innovative wrapping and...
Read More »
Hartsville, S.C., March 30, 2009 - Sonoco's new protective packaging for HP LaserJet printing devices was recently recognized by The Institute of Packaging Professionals (IoPP) with a 2008 AmeriStar award. The package, along with other category winners, will be displayed at the IoPP Packaging Summit May 19-20 in Chicago. Developed by Sonoco's Protective Packaging division as part of its packaging...
Read More »
McLain Farms old way of securing pallets was with an old standard stretch wrapping machine with breathable stretch film. The problem was that even though the film had plenty of air flow through, it wouldn't hold the weight of the boxes in place on the pallet and the load would shift in transit. When the truck would get to the point of delivery, 40 Lb. boxes of onions would be loose in the...
Read More »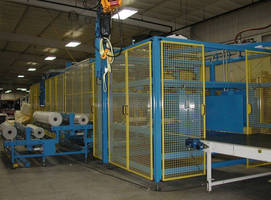 Developed to wrap foam parts in compressed state, Inline Automatic Compression Wrapping System compressed starts operation by manually loading stacks of foam parts onto Infeed conveyor. Foam parts are advanced to centering/measuring conveyor and then advanced onto sealer Infeed/Top compression conveyor. Pack is compressed in its relaxed state and compression is maintained while being fed through...
Read More »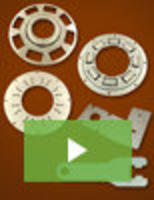 PDS is an established leader in progressive die stamping, with a reputation for providing precision and value that dates back more than half a century. Through extensive capabilities and a staff of seasoned professionals, we set the standard for quality, delivering flexible services that can meet the needs of the most challenging requirements. See our video to learn more.
Read More »