WorldPressOnline First Call - Bart Spices, one of the UK's leading ingredients suppliers, has selected the 350ml size Clip Jar from RPC Bramlage for a specialist gourmet spiced sugar, produced for a leading food retailer. Part of RPC Bramlage's standard range and available in four sizes - 50ml, 125ml, 200ml and 350ml - the Clip Jar offers a modern and robust plastic pack that echoes the look of...
Read More »
SADDLE BROOK, N.J. and GREEN ISLAND, N.Y., Thursday - Sealed Air Corporation (NYSE: SEE) and Ecovative Design LLC are pleased to announce that they will work together to accelerate the production, sales and distribution of Ecovative's EcoCradle® Mushroom(TM) Packaging, a new technology for environmentally responsible packaging materials made from agricultural byproducts and mycelium, or...
Read More »
RICHMOND, VA - Acoustical Solutions based in Richmond, VA is the industry leader in soundproofing and noise control products. With a wide product selection, and business being done all over the country as well as internationally, mailing out samples has become a daily routine. We get sample requests for every color and texture of acoustical fabric, foam, panels, and anything else you can find in...
Read More »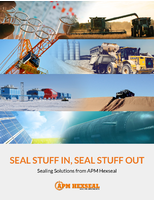 One of the best ways to make sure that your machinery stays up and running in the face of adversity is to make sure that it's properly sealed. Of course, it's not always easy to determine whether the integrity of your seals are up to par. How can you tell when you have a problem?
Read More »
Intended for chocolate manufacturers, Single-Wrap Die-Fold Package has airtight hermetic seals to maintain product freshness while protecting against insects and moisture. It also preserves original aromas and flavors while denying penetration by external scents. For symmetrical side and longitudinal seals, package is produced by Starpac 600 HL machine, which uses folding box to create all folds...
Read More »
Bosch to Showcase First Single-Wrap Die-Fold Package with Hermetic Seals Precise folds achieved for premium package look Utmost assurance of product safety due to air tight seal Machine designed for gentle product handling and heat minimization Bosch Packaging Technology will present its first single-wrap die-fold package with hermetic seals at ProSweets 2012 in Cologne. Now, chocolate...
Read More »
Gerresheimer at Pharmapack Paris: comprehensive range of primary packaging products and medical devices DÃ-¼sseldorf - Gerresheimer is presenting its entire range of products for the pharma and health industry at Pharmapack in Paris on February 14 and 15 (booth 133). Its exhibition concept focuses on innovative solutions that meet the increasingly challenging requirements of the health market...
Read More »
Burlington, New Jersey, USA: International Products Corporation (IPC) is pleased to announce the transition to new packaging is now complete. The company introduced new, updated packaging in 2011. In addition to the new design, the bottles are now available in metric sizes worldwide. It's been years since we've had a major packaging revision," says President, Kathy Wyrofsky. "We think the updated...
Read More »
For wherever you go carrying food material it is very necessary for you to ensure the protection, and quality of the food material. Packaging plays a very important role in assigning protection to the food. Food packaging includes protection of food. Protection, tampering resistance, and special physical, chemical, or biological needs are required while packaging. The nutritive information...
Read More »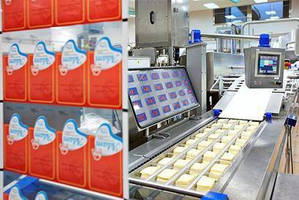 Whether it concerns large cheese blocks for the catering industry or small packs with sliced cheese for consumers, Arla's cheese products are renowned in Scandinavia and other parts of Europe. In its production facility in Götene (Sweden), Arla packs sliced cheese on a fully automatic production line with a SEALPAC RE25 thermoformer at its centrepiece. We spoke with Torbjörn Wiechert,...
Read More »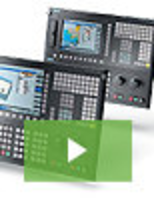 Siemens new SINUMERIK 828D ADVANCED, SINUMERIK 828D and SINUMERIK 828D BASIC sets the standard for productivity enhancements of turning and milling operations on standardized machines and simplify the automation of grinding machines. See our video to learn all about it.
Read More »